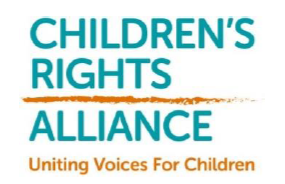 The Children's Rights Alliance, with €50,000 funding from the Bank of Ireland, has established a food provision programme to support the nutritional needs for children under the age of 6 years experiencing poverty and deprivation during the Covid-19 crisis.
The initiative will target young children that are not already benefiting from sufficient direct food provision through another organisation or programme, or where their current provider is struggling to address need, 7 days a week for 4 weeks.
Applications to the fund should be prepared by local organisations who then look for endorsement of their application from their local Children and Young People's Services Committee (CYPSC) and then submit completed applications directly to the Children's Rights Alliance.
Applications will be reviewed and processed by the Children's Rights Alliance Grant Group and successful applicants will be notified by Friday 8th May.
Please note that closing date for applications to the Children's Rights Alliance is Friday 1st May 2020.
Relevant application forms both in word and pdf format and guidance document are attached below for your information. If you have any queries regarding the application process don't hesitate to contact me.
Leonard Callaghan
Meath CYPSC Coordinator
Attachments:
Food Provision Scheme QA – PDF
Food Provision Scheme Application Form – PDF
Food Provision Scheme Application Form – WORD
Social Share