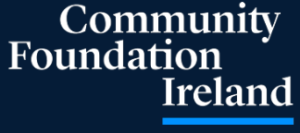 Community Foundation Ireland is now inviting applications from groups interested in developing  local Circular Economy Action Plans.
Local groups will be supported through Online Training, resource packs and access to experts to develop Community Circular Economy Action Plans which will be supported by grants of up to €2,500.
See full details below on the timeline, background to the fund as well as criteria and details on how to apply.
Closing Date for Applications Friday 28th July.
Background
The Circular Economy Fund was set up in 2019 under Community Foundation Ireland's wider Environment and Nature grant-making to encourage sustainable practices in communities across Ireland. It was grounded in evidence that suggested community groups and organisations needed support in the development of a circular economy and to tackle issues related to sustainability.
The mission of the Circular Economy Fund is to invest strategically to raise the profile of circular economy, support the development of skills needed to effectively engage with issues associated with sustainability, and ensure that organisations working in this space are supported to continue their work.
Since 2019, close to €200,000 has been awarded in grants to organisations working on new and innovative approaches to reduce consumption and waste as well as designing and implementing online campaigns aimed at building awareness of circular economy and its impact.
Local and community-based organisations are now being invited to apply for structured grants to develop their Community Circular Economy Action Plans.
Applications are being invited until Friday 28th July 2023.
Apply Here
To see the criteria, timeline and details of how to apply please Click Here.
FAQs
And if you have any queries or questions here are some Frequently asked questions for grant applications
Source: https://www.communityfoundation.ie/grants/environment-and-nature-fund/
Social Share