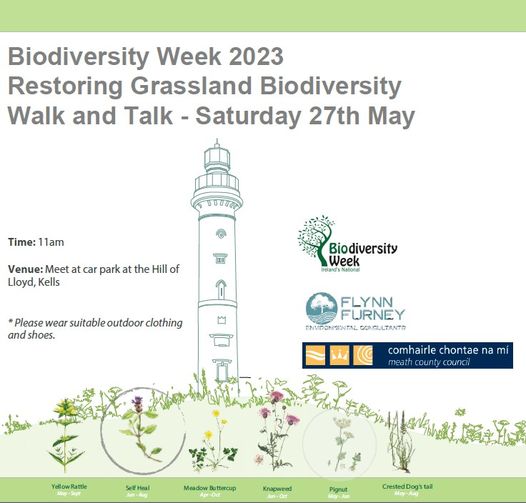 Restoring Grassland Biodiversity – Hill of Lloyd, Kells
Biodiversity Week 2023 – Walk and Talk – Saturday 27th May
Join ecologists from Flynn Furney Environmental Consultants, on behalf of Meath County Council, for a walk to learn about a multi-year grassland management project at the Hill of Lloyd. This project aims to trail a range of grassland management strategies on the site to find the best approach for biodiversity. A range of surveys for plants, mammals, habitats and birds have been undertaken at the site. This walk and talk is open to all members of the public.
Meet at the car park at the Hill of Lloyd, Kells, at 11am
Supported by the Local Biodiversity Action Fund 2023, Department of Housing, Local Government and Heritage.
Social Share