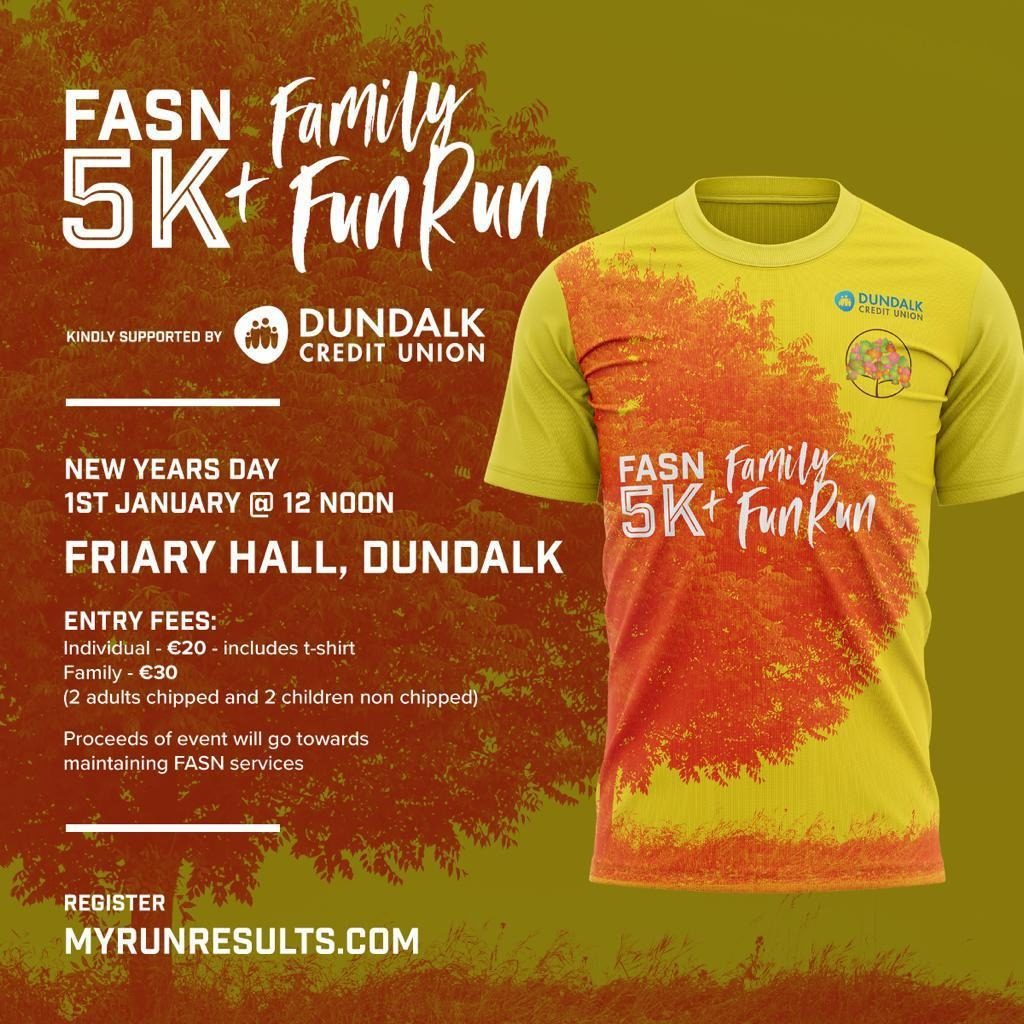 The FASN 5K & Family Fun Run will take place this New Year's Day, 1.1.2023 at 12 pm.
This fundraiser is organised the Family Addiction Support Network (FASN) with an Garda Siochana, Louth Division.
Race Route: Start at Pedestrian Walkway beside Friary School, Dundalk, Co. Louth.
Cash & Spot Prizes on the day.
For more information about how to register for the race please visit our website www.fasn.ie or the FASN Facebook page –https://www.facebook.com/fasnsupport
The Family Addiction Support Network is a non-profit organisation that provides support and education to families living with the effects of a loved one's addiction. Based in Dundalk we operate across Louth, Meath, Cavan & Monaghan
Social Share