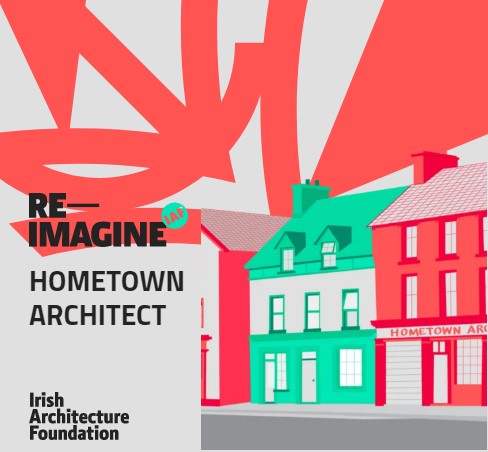 We are delighted to let you know that we have this week launched Hometown Architect, a Reimagine open call to support communities and architects with a vision to create vibrant town centres across Ireland.
Since the launch of our Reimagine placemaking programme in 2019, the Irish Architecture Foundation has been connecting communities with architects to co-design solutions for issues in the local built environment.
Hometown Architect, with funding support from the Arts Council, Department of Rural and Community Development, and Department of Housing, Local Government and Heritage continues this work in line with the goals set out in the Town Centre First policy.
We are inviting joint applications from architects and community stakeholders with proposals to revitalise their local town centres.
Applications are now open and will be accepted until January 16th 2023.
More details on the Hometown Architect project, as well as links to the full open call brief and application form can be found at reimagineplace.ie/open-call.
Thank you in advance for your support, if you have any questions about the open call please don't hesitate to get in touch.
The Reimagine Team
Social Share