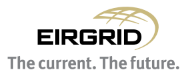 EirGrid, is launching a 12-week public consultation on September 7 to seek the public's input in identifying a route for the East Meath-North Dublin Grid Upgrade.
The 400kV underground cable circuit from Woodland substation, near Batterstown in County Meath, to Belcamp substation, near Clonshaugh in north Dublin, was identified earlier this year as the best-performing technical option.
The project is needed to address the increased electricity demand in east Meath and north Dublin, due to economic activity and population growth, while also reducing the use of fossil fuels for electricity generation.
When developed, the upgrade will improve electricity supply in the region.
The consultation portal is available here
Please find details below for upcoming information days, open days and webinars, where the EirGrid project team will provide information about four proposed route options.
East Meath-North Dublin Consultation Webinar #3
When: Nov 17, 2022 19:00 Dublin
Open days- 11am to 7pm
Wed 26th Oct – St Margaret's GAA , Ballystrahan, St Margaret's Co. Dublin
Thu 27th Oct – Caffreys,Trim Road, Batterstown, Co Meath
Mobile Information Unit Days
Tues 15th Nov

Caffreys, Trim Road, Batterstown, Co Meath (10am-1pm)
Coolquoy Lodge, North Road Old N2, Dublin, Dublin 11 (2pm-5pm)
Wed 16th Nov

Kinsealy Garden Centre, Malahide Road Dublin Co Dublin (10am-1pm)
Sweeneys, Kilbride Rd, Priest Town, Co. Meath (2pm-5pm)
Thu 17th Nov – Coachman's Inn, Cloughran, Airport Road Dublin (10am-2pm)
Social Share