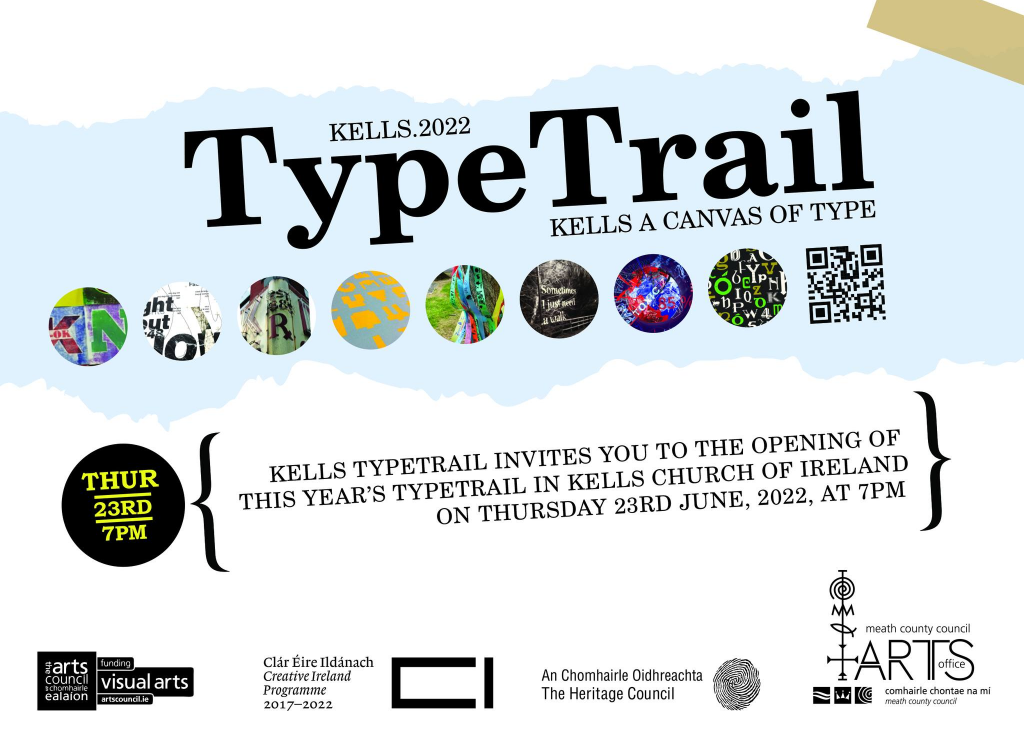 TypeTrail Launch
Venue: Church of Ireland
Kells TypeTrail brings together a wide range of artforms highlighting our unique heritage of lettering as a form of communication.
Each year one word is translated into a variety of languages reflecting the diversity of the community in Kells with the aim of providing a means to bring individuals and groups together.
This year's word is ' Now'.
Social Share