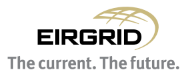 Eirgrid are currently running an 8-week awareness campaign around the East Meath-North Dublin Grid Upgrade, to keep communities informed of the latest updates on this project.
The East Meath-North Dublin Grid Upgrade will strengthen the electricity network in the east of Meath and the north of Dublin, to improve the transfer of power across the existing transmission
network. The project will add a high-capacity 400 kV underground electricity connection from Woodland substation near Batterstown in County Meath to Belcamp substation near Clonshaugh in north
Dublin.  We need to upgrade the network to address the increased electricity demand in East Meath and north Dublin, and reduce the use of fossil fuels for electricity generation in Dublin.
We are now holding online webinar briefings and information days about the East Meath-North Dublin Grid Upgrade.
Webinars:
We are also hosting 2 webinar briefings about the project on Wednesday the 8th June, one at lunchtime 1-2pm and one in the evening 7-8pm.
Information Days:
Commencing tomorrow Tuesday 31st August we will hold 2 weeks of in-person engagements with our mobile information unit across 7 locations within the region. Details of all locations, times and dates are available in the press release below.
May 31 – Supervalu, Tyrrelstown Shopping Centre in Dublin from 11am – 6pm
June 1 – Kinsealy Garden Centre, Malahide Rd, Kinsealy, Co Dublin, 10am – 1pm
St Margarets' GAA Club, Ballystrahan, St. Margarets, Co Dublin from 2pm -5pm
June 2 – Caffrey's of Batterstown, Batterstown, Co Meath, 10am – 2pm
June 14 – Main Street, Dunboyne, Co Meath 10am – 1pm
Sweeney's Bar and Grill, Priestown, Kilbride, Co Meath, 2pm – 5pm
June 15 – The Coachman's Inn, Cloghran, Airport Road, Co Dublin, 10am – 2pm
To sign up to a lunchtime or evening webinar, or for more information about the project, visit eirgrid.ie/EastMeathNorthDublin
We hope you can engage with us at any of these events and look forward to sharing details about the project with you.
Social Share