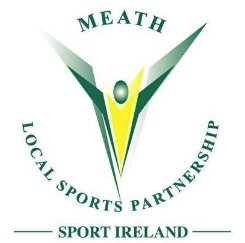 Please see Meath LSP's planned programmes below.
Bike Week (14th-22nd May)
Bike Week will take place from 14th – 22nd May 2022! As part of National Bike Week, cycling events will be happening all over Meath, organised by Meath LSP, Meath County Council, community groups, cycling groups and cycling clubs. Bike Week promotes cycling for everyone, supports a dynamic cycling culture in the county and aims to increase the number of people cycling across Meath. Bike Week is a celebration of all that is great about cycling.
Bike Week will feature a broad range of different events catering for beginners, second time around cyclists, leisure bikers, and club cyclists. The week aims to attract and encourage cyclists, particularly new cyclists of all age groups to discover the enjoyment and benefits of cycling, promoting a sustainable and healthy method of transport.
Some events available in Meath include:
Children skills sessions
Family & social cycles
Maintenance workshops
Confidence builders
Safety awareness
Women's events
Information on these events and all other Bike Week events in Meath are available at:
https://www.meathsports.ie/communities-and-men/bike-week/
Bike for Life – Women on Wheels
In conjunction with Navan Road Club, our new Women on Wheels programme runs for 4 weeks in June. This programme is aimed at leisure cyclists that would like to improve their biking skills and techniques. The programme includes maintenance, bike safety, bike handling and bike spins depending on group ability.
If you would like to build your knowledge both on and off the bike as well as building your confidence of cycling on the road and increasing your stamina steadily then this is the programme for you.
If you would like to take part in this initiative please contact Lisa at lodowd@meathcoco.ie
Women's Bike Maintenance Workshop
There is nothing more annoying than discovering there's something wrong with your bike halfway into a spin. At best, it could mean interrupting your cycle by 15-20 mins or at worse, it could mean a long walk back and a pricy trip back to the bike shop. This simple M Check Bike Maintenance Workshop could save you time and money.
The M check is a basic safety check will ensure you don't get caught out by a loose bearing, dodgy spoke or slow puncture when you're out on the road. So, if you are a regular cyclist or a social cyclist, this workshop is your basic one stop shop for safe cycling. Recommended for everyone planning to take to the roads this summer! Cost €5 per person. Places are limited so register now at https://eventmaster.ie/event/WrbQi65i0j 
Dunshaughlin Cycle Club are also hosting a Bike Maintenance Workshop for Beginners and Advanced cyclists on Tuesday 24th May – Beginners @6.30pm & Advanced @8pm at Parish Centre Dunshaughlin. If you would like to register please contact Lisa at lodowd@meathcoco.ie
Meath Running Group
Meath Running Group starts a new 6 week 'Build your Endurance' programme on 11th May. This block will focus on steadily improving runner endurance and building a good foundation for the year of running ahead. As Meath Running Group continues throughout the Summer, we are taking new runners weekly. If you would like to drop in and try one of our sessions in Blackwater Park please contact Ruairí (details below).
 Wednesday 11th May at 7.30pm in Blackwater Park, Navan.
If you are interested in registering for any of the Meath Running Group blocks contact Ruairí on 046-9067337 or email rmurphy@meathcoco.ie
Meet n Train Dunboyne
New 6-week Meet n' Train taking place in Dunboyne Park from Thursday 12th May at 7pm. Each session is led by a qualified instructor that incorporates a variety cardio, strength and conditioning. Cost is €20 for 6 weeks. Register on https://eventmaster.ie/event/v3P4IPoSb4 or contact Lisa at lodowd@meathcoco.ie or call 046-9067337.
Active Parents Dunboyne
 Active Parents is a new outdoor initiative for parents/guardians of school-going children. This weekly 1-hour programme takes place in Dunboyne Park from Tuesday 10th May @10am. The 6-week programme introduces a mixture of resistance, core and cardio exercises to suit all abilities and fitness levels making it fun and social and a great way to meet other parents.  Also open to parents/guardians of babies in buggies/carriers. Cost for 6-week programme is €20. To register https://eventmaster.ie/event/DPJzSmAcJr
Buggy Buddies
Buggy Buddies is an exercise group open to parents and carers of babies and toddlers in buggies or prams, or parents attending while children are at school/creche. A variety of exercises including walking, toning, circuits etc.
Starting Thursday 12th May at 9.30am for 6 weeks in Johnstown (opposite Supervalu).
Register for FREE at: https://eventmaster.ie/event/1EkZHwDHeM
Details on all Community Sports Hub programmes is available here: https://www.meathsports.ie/community-sports-hub-navan/
Social Basketball for Women Athboy
Social Basketball for Women starts on Tuesday 10th May at 7pm in Athboy Convent Community Centre. In a fun and social setting, participants will have the opportunity to learn the key basketball skills and play in a supportive environment without the pressure of competition.
This is a great opportunity to learn basic/key basketball skills or revisit a sport you may not have played in a while. Cost is €20 for 6 weeks. To register contact ctryon@irelandbasketball.ie
Fitness Made Easy – Dunboyne
Starting Wednesday 13th May @ 11am in Dunboyne Community Centre. 
This FREE 4-week gym introductory programme will allow older adults to become confident in using gym equipment. Older adults will be able to improve overall health and well-being while increasing strength and cardiovascular levels.
The programme will involve:
Tutor lead warm up and cool downs
Instruction on the cardiovascular machines e.g. bike, cross-trainer and rower
Instruction on the strength based machines e.g leg extension, back row and lat pulldown.
Mobility, balance and stretching exercises
Spaces are limited so BOOKING IS ESSENTIAL. To avail of this offer please contact Luke Condie at 046-9067337 or email luke.condie@meathcoco.ie.
Pickleball – Come and Try!
Meath LSP are delighted to announce a new sport that is available for older adults! Come and Try Pickleball! It's fun, social and friendly. The rules are simple and the game is easy for beginners to learn.
A fun sport that combines many elements of tennis, badminton and ping-pong.
Played both indoors or outdoors on a badminton-sized court and a slightly modified tennis net.
Played with a paddle and a plastic ball.
Played as doubles or singles.
Can be enjoyed by all ages and skill levels.
Come along a have a go at our FREE taster session.
Trim GAA – Tuesday 24th May at 11am
Navan, Claremont Stadium – Wednesday 25th May at 11am
To book a place or for any queries please contact me on luke.condie@meathcoco.ie
Mature Movers
The 6-week programme for adults (50+) includes activities such as seated exercise to music, resistance exercises with resistance bands, core stability, balance, seated Pilates and fall prevention exercises. Mature Movers is ideally suited to older adults as it provides for enjoyable social interaction, fun and activities. Cost: €30 for 6 weeks.
Monday 16th May at 10am in Claremont Stadium, Navan
Tuesday 17th May at 12pm in St. James Hall, Athboy
Wednesday 18th May at 10am in Trim GAA
Wednesday 18th May at 12pm in Eureka House, Kells
Thursday 19th May at 10am in Ratoath Community Centre
Monday 23rd May at 11am in Piltown GAA
If you would like to participate in the Mature Movers Activity Programme in your area please contact Luke Condie on 046-9067337.
Autism In Sport
Meath Local Sports Partnership in partnership with CARA Centre will host an online Autism in Sport Workshop. This workshop is suitable for Sports leaders, coaches, volunteers, teachers, principals, special needs assistants (SNAs), parents or anyone who has an interest in making their sport accessible and inclusive for people with Autism.
Date: Thursday 19th May
Time: 6:30pm-9:00pm
Venue: Zoom
Cost: €10 per participant
For more information please contact Sports Inclusion Disability Office Terry Donegan on
0469067337 or email tdonegan@meathcoco.ie
Sports Inclusion & Disability Awareness
Meath LSP in conjunction with Cavan Sports Partnership are delighted to announce we will be hosting a sports Inclusion and Disability Awareness Webinar.
This is a FREE webinar will be delivered Online and is aimed at people who are interested in taking the first step in making their activities inclusive.
Date: Wednesday 25th May
Time: 7pm-8:30pm
Venue: Zoom
Cost: Free
For more information please contact Sports Inclusion Disability Office Terry Donegan on
0469067337 or email tdonegan@meathcoco.ie
Learn 2 Cycle Bettystown
Learn 2 Cycle aims to assist children with a disability to cycle independently. This programme which is held over 6 weeks focuses on empowering parents and giving them the tools to support their child in learning to cycle. Participants will be guided by our experienced tutor from the Cycling Safety School.
Date: Thursdays May 19th – June 23rd
Venue: Colaiste Na Hinse Bettystown
Time: 4:30pm-5:30pm
Duration: 6 weeks
Cost: €15
To book a place, please contact Terry at tdonegan@meathcoco.ie or call 046-9067337.
Run Jump Throw
The Run Jump Throw programme is delivered over 6 weeks and is aimed at children with Autism / Intellectual disability aged 5-12 years. The sessions include a variety of sports, fun games and obstacle challenges all adapted to the participants needs. The programme aims to improve the participants' fundamental movement skills and increase their confidence in participating in regular physical activity. The involvement of siblings is encouraged during the programme.
Run Jump Throw Navan
Date: Mondays May 16th – June 20th
Venue: Claremont Stadium Navan
Time: 4pm-5pm
Cost: €10 per family
Run Jump Throw Athboy
Date: Tuesdays May 17th – June 21st
Venue: Athboy Community Centre
Time: 5pm-6pm
Cost: €10 per family
Run Jump Throw Dunboyne
Date: Wednesdays May 18th – June 22nd
Venue: Dunboyne Community Centre
Time: 4pm-5m
Cost: €10 per family
Run Jump Throw Dunshaughlin
Date: Thursdays May 19th – June 23rd
Venue: Dunshaughlin Community Centre
Time: 5pm-6pm
Cost: €10 per family
To book a place, please contact Terry at tdonegan@meathcoco.ie or call 046-9067337.
School Cricket Programme 
School Cricket Programme is currently being rolled out to Primary School in Meath. This comprehensive programme includes:
Cricket Leinster visiting school delivering training to students
Teacher Training
Full set of Cricket Equipment
Training Resources
If you school would like to take part please contact Lisa at lodowd@meathcoco.ie
Sports Leader Training
Sports Leader is a comprehensive training initiative for secondary school students to learn the necessary leadership skills and empower them with the confidence and competence to plan, develop, lead and evaluate physical activities to teams and groups.
Sports Leader is a certified course providing the ideal starting point for learners aged 15+ years who wish to develop their leadership skills, whilst under the direct supervision of a tutor.
The syllabus is designed to develop confident leadership skills that can be applied to a variety of sports and recreational situations as well as contributing to the personal development of the learner.
It has a multi-sport practical approach where learners are introduced to a wide variety of games and physical activities which is both practical and fun for the learner.
Also available to clubs as part of a team building exercise and leadership training initiative. For more information or to register contact Lisa at lodowd@meathcoco.ie   
Social Share