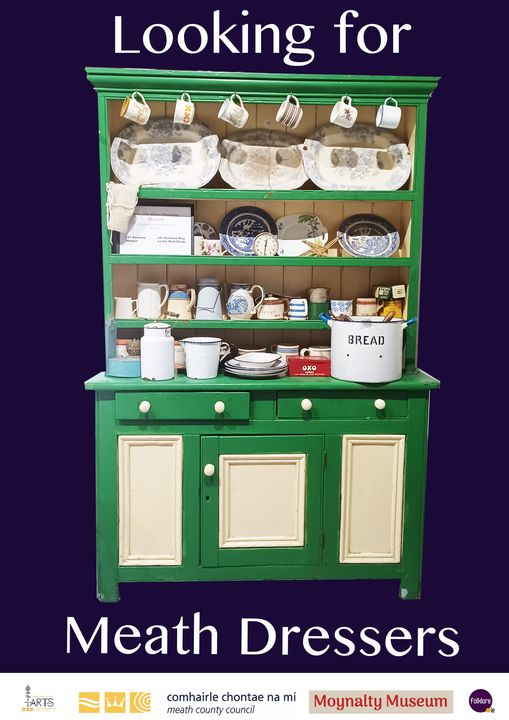 I have just been commissioned by the Arts Office of Meath County Council to produce a collection of dressers as part of ongoing The Dresser Project. So if you are in Meath and have a dresser or know where there is one, I'd love to hear about it.
All you need to do is Phone, Message, Email or WhatsApp me with any info or even a quick snap if you had one.
My aim is to document 10-15 dressers and the photos will be part of an exhibition and event in September for the Arts Office.
The dresser in this photo belonged to a Meath man called Paddy McMahon and is now housed in The Moynalty Museum. Really appreciate any help with this and I'll be up in Meath on Friday documenting and come visit you if you have one.
Thanks a million.
Michael
Phone: 087 6470247
Email: folklore.ie@gmail.com
Social Share