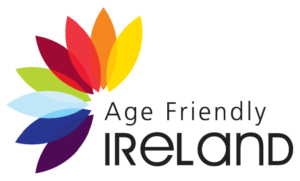 Let's Talk Climate Action is a 3 hour online workshop delivered over 2 by 1&1/2 hour sessions.
Upcoming workshops will take place on the  22nd & 23rd November from 11-12.30pm
The workshops offer a general introduction to Climate Action and Sustainable Development, and are led by Gavin Harte.
The  workshops will assist participants to better understand the need for climate action at a local level and community level and help learners to build climate action capacity within their local Age Friendly groups or other community groups.
The workshop offers an introduction to climate science its impacts and possible solutions as well as helping learners to promote climate actions at a local level.
Topics covered will include:
Session 1: 22nd November (11-12.30pm)
The Science of Climate Change
There Is No More Debate –  Q&A
Climate Action –  Globally, Nationally and Locally
Adaptation and Mitigation What do they mean?
Group exercise
Session 2: 23rd November  (11-12.30pm)
Examples of Climate Action
Exploring Climate Actions at a local level
The Climate Is Changing! Will You? Changing Behaviour.
Sustainable Energy Community
Group exercise
The registration link for both sessions is: https://us06web.zoom.us/meeting/register/tZEkcOyrpz4qHd0YP1vXFYofsCrJ4JrRqWv2
Once registered the participant will receive an email with a link to join the session. The same link is used for both sessions.
Please note the workshops are delivered over 2 days PART 1 and PART 2. Participants should attend both days.
Social Share