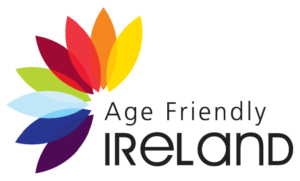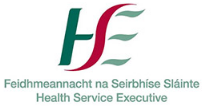 HSE Older Person's Health and Wellbeing in partnership with Age Friendly Ireland  are working to  develop HSE resources for older people on the subjects of 'Tobacco' and 'Sexual Health'.
The HSE will  host a workshop which will take place on Thursday, 11th November from 2pm to 4pm.
Please find details below:
Session 1:Tobacco
2.00 pm – 2.45pm
Martina Blake, National Lead Tobacco Free Ireland Programme and members of her Team would welcome an opportunity to meet with you and get your input so that the HSE Tobacco Free Ireland Programme can better understand how to support and engage older persons in quitting tobacco and living longer and higher quality lives.
Part 1 Presentation and Key findings with regard to smoking and the older person
Part 2 Open discussion to members for their input and suggestions on how to support the older person to stop smoking and also to leverage the support for the overall programme recognising the key links that older persons have in the community and how influential they are in their families with their children and grandchildren.
Session 2: Sexual Health
2.45pm – 3.30pm
Maeve O'Brien, Programme Lead, Sexual Health and Crisis Pregnancy Programme (SHCPP) and Education and Training Manager for the Programme would welcome an opportunity to meet to give you an overview of the programme's work and discuss the way in which they can proactively and sensitively engage with older people in order to understand their specific wants and needs in relation to sexual health and wellbeing, and how best the SHCPP might respond under the mandate of an updated national sexual health strategy.
Part 1 Presentation on the education and training resources that are available from the programme that address stigma and silence around sexual health with a view to encouraging more open conversations about sexual health and wellbeing.  These include a range of resources to support parents and grandparents talk to children from a young age about relationships, sexuality and growing up.  They will also talk about the range of STI testing services available including the new online home testing service and work that they are doing with community partners to support sexual wellbeing among the population as well as within certain communities, including gay and bi sexual men and lesbian women. Part 2 Open up discussion to members for their input and suggestions on how to support older people in this area of health and wellbeing.
If you wish to participate, please contact Ciara McManus Ciara.mcmanus@meathcoco.ie or Eithne Mallin eithnemallincons@gmail.com
Social Share