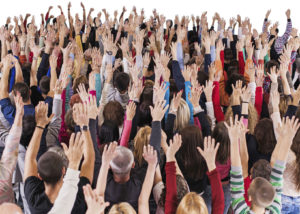 FREE  webinar  for community groups, community centres & not-for-profit organisations  in the Meath PPN
The workshop aims to provide practical guidance by which to structure a return to operations and activities in a COVID compliant way. 
An in-depth sensible look at how to safely reopen community activity
Access new templates  and slides to help planning and operation
Opportunity for live questions and answers  and sharing of experience
The workshop will take place online from 11am until 1pm on 14th Thursday October 2021
Please find a link below to register:
https://www.eventbrite.ie/e/ready-able-2021-meath-ppn-training-session-tickets-174231590377 
Value of the training
The Ready and Able to Re-open in 2021 continues to provide practical guidance by which community groups and not-for-profit organisations can structure their return to operations.
The 2021 version contains important changes as a result of the latest guidance from Government.
It deals with how we can best develop a positive environment at work in the midst of new choices and judgements we have to make after re-opening fully. This new material will be accompanied by practical templates to enable participants to work immediately with the new changes.
Session content is  updated in the areas of risk identification and prioritisation,  prevention and control and responding to a suspected case and key documentation required (e.g. organisation statement, log sheets, key persons etc.).
The session provides ample opportunity for live questions and answers  and sharing of experience too.
Participants will have access to  slides and new templates.
Presenter background
Liam Scollan's background includes CEO of an international airport and of a government development agency and a life-time of engagement in the voluntary sector.  His approach to this training is informed by his practical experience of not-for-profit management, his knowledge of the protocols and how to enable adults to learn enjoyably.
He is a professional coach and trainer for the not-for-profit sector and an associate of Carmichael, a long-established and trusted support organisation for the not-for-profit sector. Learn more about Liam on  www.liamscollan.ie
Feedback from Carmichael Covid Training in 2020
A large number of nonprofits across Ireland took part in Carmichael covid training in 2020. The response to the training and the manual was overwhelmingly positive.
"I found Liam's presentation top class. Lots of precise sensible practical advice and the questions added greatly to it."
 "I just wanted again to thank you for a hugely informative presentation. It was evident from the questions asked and the fact everyone stayed until the end that the information you were giving was very important to all groups in the voluntary sector. Looking forward to working with you in the future"
Social Share