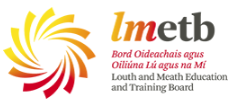 Community Education Service NEW Autumn application is open for direct/online tuition hours for community and voluntary groups.
𝗔𝗿𝗲 𝘆𝗼𝘂 𝗽𝗮𝗿𝘁 𝗼𝗳 𝗮 𝗖𝗼𝗺𝗺𝘂𝗻𝗶𝘁𝘆 𝗼𝗿 𝗩𝗼𝗹𝘂𝗻𝘁𝗿𝗮𝘆 𝗚𝗿𝗼𝘂𝗽?
𝗔𝗿𝗲 𝘆𝗼𝘂 𝗹𝗼𝗼𝗸𝗶𝗻𝗴 𝗳𝗼𝗿 𝗰𝗼𝘂𝗿𝘀𝗲𝘀 𝘁𝗼 𝗯𝗲 𝗱𝗲𝗹𝗶𝘃𝗲𝗿𝗲𝗱 𝘄𝗶𝘁𝗵𝗶𝗻 𝘆𝗼𝘂𝗿 𝗖𝗼𝗺𝗺𝘂𝗻𝗶𝘁𝘆 𝗼𝗿 𝗢𝗻𝗹𝗶𝗻𝗲?
𝗜𝘀 𝘆𝗼𝘂𝗿 𝗚𝗿𝗼𝘂𝗽 𝗶𝗻 𝗠𝗲𝗮𝘁𝗵 𝗼𝗿 𝗟𝗼𝘂𝘁𝗵?
If you have answered 𝗬𝗘𝗦 we currently have the Community Education Autumn Tuition Application Open for Community & Voluntary Groups in Meath and Louth.
𝗧𝗼 𝗮𝗽𝗽𝗹𝘆
* Click on https://forms.office.com/r/BWNJdTGhNu to apply online
The latest date for receipt of completed applications is 𝗙𝗿𝗶𝗱𝗮𝘆 3rd September.
For more details click on LMETB Community Education Service
Social Share