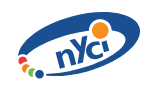 The National Youth Council of Ireland are now accepting applications for the United Nations Youth Delegate Programme for Ireland 2021 – 2022.
Run by the National Youth Council of Ireland together with the Department of Foreign Affairs, this programme is a truly amazing opportunity that will see two young people aged 18-25 join Ireland's delegation to the United Nations, and give voice to issues concerning young people in Ireland and around the globe.
Have you what it takes to be Ireland's next UN Youth Delegate?
Note that the application deadline is August 13th 2021.
Social Share