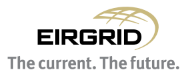 EirGrid is in the process of setting up the Kildare Meath Grid Upgrade Community Forum.
Many thanks to those who made it to the recent Information Evening held on Thursday 10 June.Please find a link below to a copy of the presentation provided on the evening. Many thanks to all those who made it.
Eirgrid – Presentation on Community_Forum 10.6.21 – pdf
The community forum will be made of up representatives of local community organisations.
The main aims of the forum are to:
Represent the views of their organisation or community in relation to the project and its proposals;
Consider the project and provide guidance on local needs and priorities;
Assist in enabling the resolution of local issues resulting from the project in a timely manner;
Support the project team in identifying local sources of information and analysis, strategies and proposals which may impact on, or need to be taken account of during project delivery;
Provide feedback at key stages in the delivery of the project; and
Facilitate a 'local voice' and communicate information to a wider group of regional and local stakeholders.
If you are a member of a local community organisation (residents group, community council, sports club, heritage society, etc.) you can register your expression of interest here:
https://consult.eirgrid.ie/content/kildare-meath-grid-upgrade-community-forum-expression-interest-form.
Expressions of interest close on 30th June 2021.
Please feel free to pass this onto community organisations in your area.
If you have any queries on the project please contact us on this email or phone our Community Liaison Officer Gráinne Duffy on 085 887 4798.
Social Share