The EPA is seeking proposals from the research community to help identify solutions to climate change and other emerging and complex environmental problems. With up to €10.5 million available for new research projects, the funding will be provided under the four EPA Research 2030 interconnected research hubs:
Addressing climate change evidence needs
Facilitating a green and circular economy
Delivering a healthy environment
Protecting and restoring our natural environment
The Research Call is designed to support the design and implementation of environmental policies in Ireland. Innovative research proposals are invited in response to 46 research topics. The new research projects are expected to start in late 2021/early 2022 and will range from 12-month to multi-annual research projects.
The indicative timeframe is as follows:
Wednesday 19th May 2021: Call opening
Wednesday 7th July 2021 at 17:00 GMT: Deadline for queries relating to the technical contents of this call
Wednesday 14th July 2021 at 17:00 GMT: Submission deadline
Wednesday 21st July 2021 at 17:00 GMT: Approval deadline
July/September 2021: Evaluation process
October/November 2021: Negotiation
November/December 2021: Grant award of successful projects
By 31st March 2022: Start of successful projects
LLINK: Read more about the 2021 EPA Research Call and how to apply
Important: Changes have been made to the EPA's Online Grant Management and Application system as well as to the EPA's Funding Rules. Potential applicants are encouraged to familiarise themselves with the new layout, new application form and templates, as well as revised funding rules.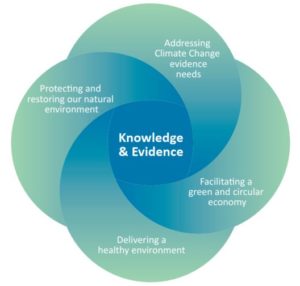 Social Share