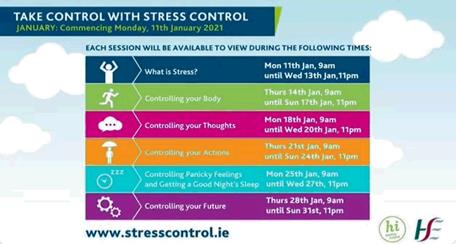 stresscontrol.ie  have a Stress Control Online programme available free for January, February and March based on a limited timetable (Jan timetable above).
There are also resources available on the website such as information Booklets and Relaxation Mindfulness techniques.
Stress Control is an evidenced based programme which teaches practical skills to deal with stress. Please feels free to use this information for yourself and and share with your colleagues, service users or target groups #StressControlIrl #KeepWell.
Social Share