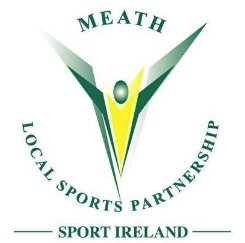 Please see Meath LSP's planned programmes below. All programmes are delivered whilst adhering to current public health guidelines.
Podcast Running Series
Meath LSP are bringing a complete Podcast Running Series to suits all fitness levels. All podcast programmes will consist of a 6-week structured training plan that includes 3 weekly training sessions of 40 minutes each. Our tutor Andrea McGuinness will be you own personal trainer and TALK you through 3 sessions each week.
Each podcast programme provides you the opportunity to complete the programme outdoors, in your garden, indoors and can be done at a time that is most convenient to you (please adhere to the 5km restrictions). Once you register with us you will receive your podcast three times a week to complete at a time that suits you.
0-3k Walk to Jog Programme – suitable for complete beginners. If you have always wanted to run but didn't know where to start, this is just the programme for you! This is also suitable for those returning to exercise after a prolonged absence.
3-5k Jog to Run Programme is aimed at participants who have completed our beginner 0-3k programme and those who have some walking/jogging experience. It is a step by step guide where our tutor Andrea McGuinness will build on your fitness level and bring you to jogging/running a distance of up to 5k.
5k+ Programme is a new programme designed for those who want to further challenge themselves to comfortably run 5k and more. It is recommended for those who have completed the 3-5k programme or have experience of jogging/running up to 3-5k.
Registration is NOW OPEN! See http://www.meathsports.ie/podcast-running-series/
All podcast programmes will start on Monday 18th January. Registration will close on Thursday 21st January
Men on the Move
Men on the Move is back with a Men's Only podcast and exercise video each week starting Monday 25th January. Cost is €10 for this 4 week programme. Men will have access to 3 sessions per week – 2 podcasts which will be suitable for beginners (walking pace) and 1 exercise video per week which will focus on strength and some stretching. To register see http://www.meathsports.ie/women-in-sport/men-on-the-move/
Online Pilates Classes
Beginners Pilates: Back by popular demand! Beginners Pilates is for people who would like to try Pilates for the first time! Improve your strength, flexibility and balance from the comfort of your own home with an experienced Physiotherapist. This beginners programme (18yrs+) will cost only €10 for the 4 weeks. Zoom class starting Wednesday 20th January at 7pm.
Improvers Pilates: New to 2021! The Improvers class is suitable for people who have some experience of Pilates and want to progress a little more. Zoom class will take place at Wednesday 20th January at 8pm. Don't worry if dates don't suit you as we can send you the video of the class each week so you can complete in your own time. Both classes are delivered by our excellent tutor Siobhan Delea.
To register see http://www.meathsports.ie/beginners-pilates/  
Yoga Relaxation Programme
Through these tough times we are offering a relaxing yoga class that will take place once a week for 4 weeks. The 30 minute classes will focus on clearing the mind and taking a breath. Classes will start Monday 25th January. Suitable for complete beginners. Cost is €10 for 4 classes.
To register contact Ruairi at rmurphy@meathcoco.ie
Fitness Made Easy
Meath LSP want to help you get active at home with Fitness Made Easy online home circuits! This beginners circuit class is suitable for adults with any level of physical activity. It will aid you in increasing your physical activity levels gradually while building strength and aerobic fitness. It is a great opportunity to build a basic level of fitness which will lead you to a healthy and active lifestyle.
The programme duration is 4 weeks with two classes per week (Mon & Thurs) that will be held via ZOOM. There is no gym equipment needed (mat & chair optional). There will also be an additional progression programme after completing these 4 weeks.
Start Date: Thursday 21st January
Class time: 8pm (Class duration: 30-45minutes).
Cost: €10 for 4 weeks (2 sessions per week)
How to book: https://eventmaster.ie/event/0p4xczqsA1 
For any other enquires you can contact Luke on luke.condie@meathcoco.ie.
Older People – Move Well Exercise Videos
Meath LSP in association with Meath County Council, Age Friendly Meath and Sport Ireland have produced an exercise DVD for older people and people with a disability. The resource includes 4 dance and 4 seated Pilates classes which can all be completed from your home. The resource is also available on USB so it can be used on a laptop, tablet or Smart TV.
This new and exciting resource will be available from Monday 25th January. Meath LSP will then start distributing around the county. If you would like to find out more or want to order a copy email Ruairi at rmurphy@meathcoco.ie
Safeguarding 1 Basic Awareness in Child Protection
 4th February | 24th February | 8th March | 6.30pm-9.30pm | Zoom (ONLINE)
 This workshop will highlight the main principles of the Code and look at measures that clubs can take to create and maintain the safest possible environment for sport for young people. This course is essential for anyone who is in contact with children in their club.
Due to COVID-19, courses will now take place via online platform – Zoom. The course is certified and it will have the same content and tutor delivering. The cost of the course is €20 if you are in a club in Meath and €30 if you are in a club outside of Meath.
Places are limited. To book a place, please call Lynn on 046-9067337 or email lynn.oreilly@meathcoco.ie.
Safeguarding 2 Club Children's Officer Workshop
11th March | 22nd April | 27th May | 6.30pm-9.30pm | Zoom (ONLINE)
Every club involved with children and young people should appoint a Club Children's Officer. They act as the link between the children and the adults in the club. It is essential that those who wish to attend have completed Safeguarding 1 Basic Awareness Training. Cost: €20 per person for clubs in Meath, €30 per person for clubs outside Meath.
Places are limited. To book a place, please call Lynn on 046-9067337 or email lynn.oreilly@meathcoco.ie.
Autism in Sport Online Workshop
This online workshop will provide attendees with an understanding of Autism focusing on the delivery of sport. This workshop is suitable for sports leaders, coaches, volunteers, teachers, principals, special needs assistants (SNAs), parents or anyone who has an interest in making their sport accessible and inclusive for people with Autism.
Date: Thursday 28th January
Time: 7pm-9:30pm
Cost: €10 per person
Platform: Zoom
How to book: Contact Terry at tdonegan@meathcoco.ie / 0469067337
Sport Inclusion & Disability Awareness Online Workshop
This Sport Inclusion and Disability Awareness Workshop will help increase awareness around providing opportunities for people with disabilities to participate in sport and physical activity within a school, club, leisure or recreational setting.
Date: Wednesday 10th February
Time: 7pm-8:30pm
Cost: Free
Platform: Zoom
How to book: Contact Terry at tdonegan@meathcoco.ie / 0469067337
Learn 2 Cycle- Virtual Edition
Due to the current restrictions our popular Learn 2 cycle programme has been unable to go ahead. Meath LSP has linked with the Cycling Safety School to provide a virtual edition of the Learn 2 Cycle programme. The format will consist of a information zoom call on week 1 followed by weekly instructional videos and one to one virtual support. This programme is aimed at children with a disability aged 6-18 years. Spaces are limited.
Date: Wednesday 27th January
Time: 7pm-8pm
Cost: €10 per participant
Platform: Zoom
Contact: Terry on tdonegan@meathcoco.ie / 0469067337
Run Jump Throw Online
Run Jump Throw programme has been moved online due to current restrictions. This online weekly slot will see participants enjoy 30 minutes of fun movements, challenges and dance delivered live by our experienced tutor. The programme is aimed at children with Autism / Intellectual disability aged 6-18 years.
  Date: Tuesday 28th January – Tuesday 2nd March
Duration: 6 weeks
Time: 4pm-4:30pm
Cost: €10 per participant
Platform: Zoom
Contact: Terry on tdonegan@meathcoco.ie / 0469067337
Schools Programmes
School Basketball Programme (ONLINE)
In collaboration with Basketball Ireland, Meath LSP are inviting 15 Primary Schools to express their interest in taking part in a new online School Basketball Programme. This programme includes online teacher training videos demonstrating skills and teaching techniques aimed at children 5yrs+. Each school will receive a school basketball pack which includes basketballs, hula hoops, cones and training bibs. Everything you need to introduce basketball in your school for a cost of €25!
To register your schools' interest please email Lisa at lodowd@meathcoco.ie
Schools 'Ready to Go Orienteering' Programme
Meath LSP invite both Primary and Secondary Schools to express their interest in taking part in a new 'Ready to Go Orienteering' programme. Ready to Go Orienteering aims to equip both primary and post primary teachers with the skills to teach the fundamentals of the sport to their class and provide them with the necessary resources to do this. Cost: €60 per school (1 teacher).
Programme consists of:
 – 2 hour online teacher training (Feb)
  – 3 hour face to face training (March)
  – Resource folder
  – Equipment pack (10 kites, 10 punches and 100 control cards)
To register your interest in this programme please email Lisa at lodowd@meathcoco.ie
Student Pilates – Online Programme
Discover the core-strengthening and total-body-toning benefits of this new online Pilates programme specifically aimed towards students and young people (aged 13yrs+)! This 6-week online course increases muscle strength, tones abdominal muscles while also enhancing muscular control of your back and limbs. This is an all body workout – feel the burn!
For more details please contact Lisa at lodowd@meathcoco.ie
The Daily Mile at HOME
The Daily Mile is an Athletics Ireland initiative – it is simple, free and gets children out of the home-school classroom for 15 minutes every day to run or jog, at their own pace, with their families, making them fitter, healthier and more able to concentrate on their schoolwork. New online resources will be available for teachers and parents soon! For more details contact Lisa at lodowd@meathcoco.ie
iRunForFun at HOME
iRunForFun is an Athletics Ireland initiative that Meath LSP are proud to promote in post primary schools in Meath. iRunForFun is a recreational running programme that takes place over an initial 6-week period and has been designed to encourage students to actively engage in physical activity and make running part of their school day. It is aimed at students 13+ years and takes just 20 minutes to complete every day. This programme is easy to follow and will see students going from walking/jogging to running up to 5k over 6 weeks. Online running programme and diary available.
For more details contact Lisa at lodowd@meathcoco.ie.
Virtual Skipping
Skipping is a great activity to take part in with a range of health and fitness benefits, and above all it is fun and suitable for all the family. Skipping can also be done inside or outside and by nature it allows for social distancing, this is the ideal activity to take part in especially during this time of Covid-19 level 5 restrictions. This skipping programme includes the supply of a high quality skipping rope, along with a booklet which provides teaching points and links to tutorial videos. These videos break down various skipping skills, making each skill easier to understand and master.
The fee for the rope and booklet is only €5. If you or your child are interested in taking part in this programme please contact Una at upearson@meathcoco.ie.
Orienteering – MapRunF virtual courses!
Orienteering is a fantastic outdoor activity that combines running/walking with navigation (traditionally using a map and compass). Participants use their speed and coordination to locate a number of flags located around a course in the shortest time possible.
Meath LSP in collaboration with Irish Orienteering have mapped out two orienteering locations with the latest MapRunF suitable for all the family. MapRunF is now available in:
Porch Fields – Trim
Blackwater Park – Navan
Both new orienteering locations include the latest MapRunF virtual course making the activity accessible to anyone at anytime. Each location includes a short, long and a score map event. Participants are invited to download MapRunF app on to their smartphone and follow the guided instructions.
More information along with a video tutorial on how to use the app is included here:
Social Share