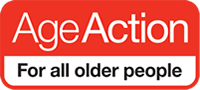 We are all doing everything we can to keep ourselves and our loved ones safe during the COVID 19 pandemic. It is important that we all continue to:
• wash our hands properly and often
• practice social distancing
• cover coughs and sneezes
The HSE developed the COVID Tracker application, or app, as an additional defence against the spread of COVID 19 in Ireland. Not everybody however is comfortable or confident using online services or apps.
Age Action is delighted to offer you our Getting Started KIT which we put together to help older people who are not online, or not confident being online, to get connected so they can use the HSE COVID Tracker App, stay informed and access resources online. With a few simple prompts you might be surprised at how technological you are!
In the Getting Started KIT booklet you will find four How To guides:
1. How to set up an email;
2. How to download an application;
3. How to download and use the COVID Tracker App;
4. How to use the internet.
Please find a link to the Getting Started KIT below:
AgeAction_HSE COVID Tracker FINAL
If you would like a copy of the Age Action Getting Started KIT booklet posted to you free of charge, call 01 8730372 and follow the instructions. If you would like to be matched with a volunteer tutor to support you with your Digital Skills, you can also call 01 873 0372. You will be asked to leave a message, simply follow the instructions and an Age Action staff member will call you back to organise your tutor.
We continue to live in strange times, I hope that you are able to protect your own health and mental wellbeing, and keep connected to the ones you love.
Social Share