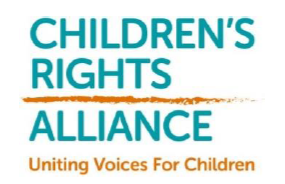 Know Your Rights – A Guide to Children's European Rights to Online Privacy and Safety
After the successful launch of our Know Your Rights Guide last year, we were delighted to have the opportunity to work with the Department of Foreign Affairs and the Communicating Europe Initiative to develop a guide for children and young people focused solely on their rights to online privacy and safety under EU law.
Once again, we worked with member organisations to ensure that the information in the Guide was relevant and responded to some of the main concerns and questions young people had around their rights in the online space. We would like to thank our members for their continued support for our Know Your Rights project.
We would really appreciate your support in helping us deliver this guide to as many children, young people and parents as possible! Please share the link below with your networks for them to access and download the digital version of the guide.

Download the new guide with this link: https://www.childrensrights.ie/resources/now-your-rights-guide-childrens-european
You can also keep an eye on our social media pages with #KnowYourRightsOnline
The full Know Your Rights Guide is also available to download on our website: https://www.childrensrights.ie/content/know-your-rights-0
For more information on the Guide, our training roadshows or our Helpline and Legal Advice Clinics, contact Julie at julie@childrensrights.ie
For our newer members, please note that our Helpline is open three days a week for young people or families you work with or for questions you may have about children's rights. More information is available here
Social Share