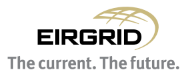 The consultation period on the EirGrid Kildare Meath Grid Upgrade has now passed its halfway point.
The consultation closes on 14 December and EirGrid are asking communities to share their views on the options being considered to upgrade the electricity grid in Kildare and Meath.
The fastest and easiest way to have your say is by filling out the online questionnaire, available by clicking here.
Other resources including a project brochure, project microsite and a project virtual exhibition are all available at www.eirgrid.ie/KildareMeath.
A copy of an information presentation is available here
Communities are encouraged to get in touch with community liaison officer Gráinne Duffy on 085 887 4798 who will assist with any queries about the project.
Social Share