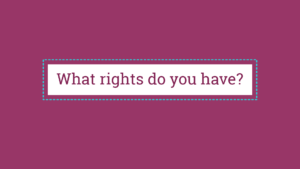 Know Your Rights: The European Pillar of Social Rights
On November 17th the European Pillar of Social Rights will celebrate its 3rd Anniversary. 
The European Pillar of Social Rights was agreed as a means of strengthening the living and working conditions of people in the EU. The Pillar aims to place an emphasis on the importance of a social dimension to European policy making, to place a spotlight upon a rights based response to poverty and social exclusion, away from an intense or isolated focus on fiscal conditions and economic growth. It is particularly relevant now, as the EU tries to gradually move beyond the devastating impacts of the COVID-19 pandemic.
Below are resources that can help you to learn more about the European Pillar of Social Rights and the rights you have under the Pillar.
-As part of the Communicating Europe Initiative, EAPN Ireland developed an introductory video on the Pillar, which you can watch here.
-You can read an EAPN Ireland briefing note on the Pillar of Social Rights, which provides further details and suggested publications, here.
-Throughout 2020 and across Europe, the EU has been engaging in a consultation process around the European Pillar of Social Rights. The responses to the consultation process will inform an implementation plan for Pillar. You can read input to consultation from EAPN Europe and EAPN Ireland.
-You can find out more information on the Pillar on European Commission Website, including a booklet which can be down loaded and contains a complete version of the Social Pillar.
If you have any queries please feel free to contact EAPN Ireland: irene@eapn.ie
EAPN Ireland receives core funding from the Scheme to Support National Organisations (SSNO) which is funded by the Government of Ireland through the Department of Rural and Community Development
Social Share