The next HSE Health & Wellbeing Stress Control On-line Programme will broadcast today, 2nd November, 2020.  This free online programme includes six modules which will be broadcast at scheduled times for three weeks (timetable attached).  
For more information on how to access the programme, please visit www.stresscontrol.ie

This will be the last run of this successful programme in 2020.  The programme has helped over 10,000 participants deal with increased stress during these challenges times and covers a range of topics including:

·       how stress affects our bodies and our thoughts
·       skills to overcome panicky feelings
·       and tips to getting a good night's sleep.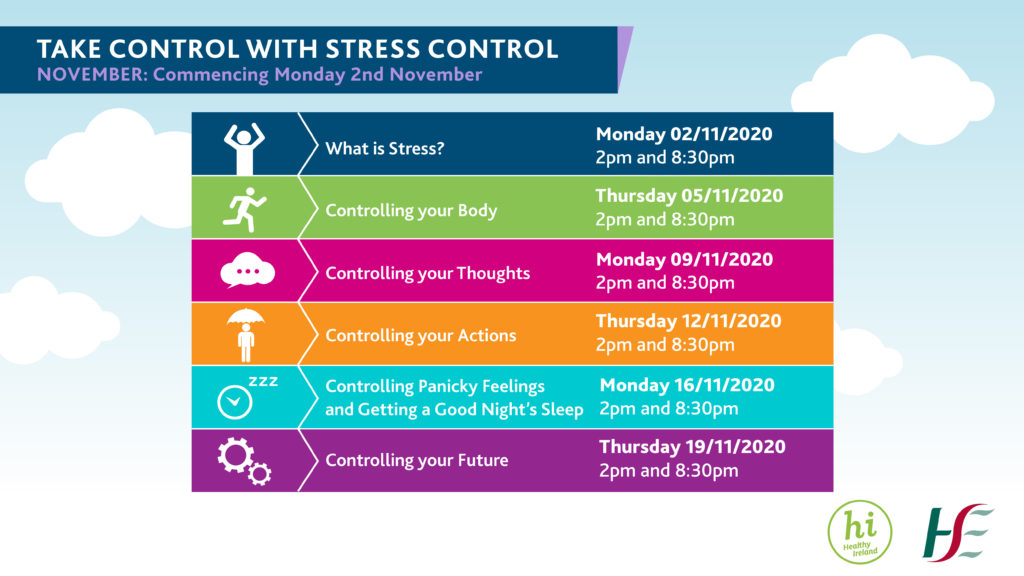 Social Share