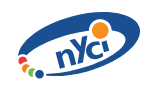 Launch: A Review of the Youth Work Sector Response to the COVID-19 Pandemic
September 28th 2020 @ 1:30 PM – 2:30 PM
In June 2020 National Youth Council of Ireland (NYCI)  commissioned an independent review of the youth work sector response to the COVID-19 pandemic. Join us at the virtual launch of the research to find out:
How has the youth work sector responded to challenges presented by the Covid-19 pandemic?
What methodologies have been used to support to young people during the pandemic?
What are the limitations of working in this way?
Welcome and Introductions
Mary Cunningham CEO, National Youth Council of Ireland
Presentation of Research Findings
Deborah Erwin and Lorraine Thompson Research Consultants
Youth input
Two young people share their experience of youth work during Covid-19
Ministerial address and official launch of report
Dr Roderic O'Gorman TD, Minister for Children, Equality, Disability, Integration and Youth
Q&A session
Concluding Remarks
Mary Cunningham CEO, National Youth Council of Ireland
Youth Work Managers, Youth workers and anyone working with young people, academics in the field of youth studies, youth work students, policy makers, stakeholders from relevant government departments.
Please see link below to register for the launch event:
Social Share