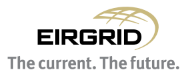 Please find an update from Eirgrid Engagement Team below:
The Kildare-Meath Grid Upgrade – Keep Informed!
We all know how much better an upgrade can make things. That's why EirGrid is planning to upgrade the Kildare-Meath Grid. It's vital if we are to have the power we need for our growing population and to ensure you have a safe, secure and sustainable supply of electricity for the future. It also means we can bring more renewable energy onto the grid, helping Ireland to reduce carbon emissions.
We're currently looking at five possible ways of doing this, with overhead or underground options. You will find a wide range of resources and information on www.eirgrid.ie/KildareMeath.
We will soon commence a 10 week public consultation. In the meantime, you can contact the project team directly with any queries you have by emailing KildareMeath@eirgrid.com or calling Gráinne on 085 887 4798.
Social Share