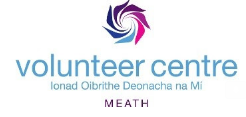 The Meath Volunteer Centre are holding a photo competition: "Capture – The Moments that Make a Difference"
If you have been involved in helping your community in the past few months, send us your photos capturing community spirit in action to info@volunteermeath.ie with your name, phone number, title or description of your photo as well as the category & theme that you wish to enter by 3rd August 2020 to enter this competition with a chance to win a €500 donation to your community organisation.
The deadline for sharing these moments with us is 3rd August 2020.
Looking forward to hearing from you soon.
Social Share