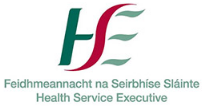 Survey : HSE Mental Health Services Communication during Covid-19
As part of our on-going engagement work with service users family members and carers, we are carrying out a communications survey in relation to people's experience during the COVID- 19 pandemic.
We are inviting all Mental Health Service Users, family members and carers to participate in the survey which is available via the below link:
https://www.surveymonkey.com/r/8WSWRTG
Hardcopies are also available on request by contacting Debbie Murphy via phone on 0872865346 or via email at debbie.murphy5@hse.ie .
If anyone would like support or further information please do not hesitate to contact Debbie Murphy.
Closing date for communication survey to be complete is Wednesday 29th July 2020.
Thank you.
HSE Mental Health Engagement and Recovery
Social Share