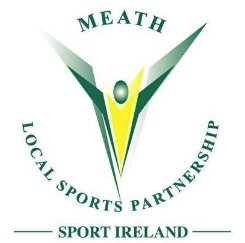 Online Dance Classes
Dance yourself fit with our new Online Dance Class! Learn a fully choreographed dance routine in one week!
Our qualified dance tutor Aisling Rountree will lead you through a step by step tutorial for the song "We're all in this together" from the hit movie 'HIGH SCHOOL MUSICAL'! This amazing dance tutorial will make it easy for you to learn the complete dance routine in one week. This programme is suitable for teens and adults!
This dance programme is broken down into four segments and Youtube video links will be sent on Wednesday 27th May, Friday 29th May, Monday 1st June & Wednesday 3rd June. You can view the links at a time that suits you best!
It's fun and a great way to keep fit. Remember dancing makes us happy! REGISTER now at: https://eventmaster.ie/event/DneHmAcJr
For more information please contact Lisa O'Dowd at lodowd@meathcoco.ie
Online Fitness Challenge
Are you up to the test?!
If you want to test your current level of physical fitness and improve your muscular & aerobic endurance – this challenge is for you! Suitable for teens & adults! This fitness challenge will be split into 3 weeks of planned training sessions and you have the option to challenge yourself to complete the Irish Army fitness test on week 4.
Each participant will receive a YouTube link with instructions every Tuesday, starting Tuesday 2nd June. This is completely FREE but you must register in advance of start date.
Please register at: https://eventmaster.ie/event/jnWHE0TBz
For more information please contact Una Pearson on upearson@meathcoco.ie
Social Share