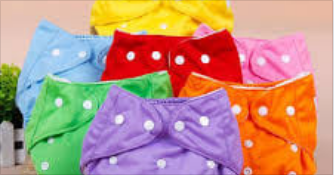 Athbags are delighted to host a free cloth nappy info morning with Cloth Nappy Ireland.
We will meet on February 24th at 11.30am till 1.30pm in Athboy Convent Community Centre.
Open to anyone already using or thinking of using cloth nappies.
Pop in to see the many different sizes, styles and makes of nappy available and get expert advise on the day. Also learn about the Nappy Library which allows you to try before you buy ensuring you get the exact nappy to suit you and your baby.
Tea and coffee on the morning and a soft play area for the little ones.
We are also excited to have a display of fabric sanitary wear on the day. Made from organic cotton and free from bleach and harmful chemicals.
We are looking forward to seeing you there

Social Share