A number of key strategies will be set in 2020 that will shape the future of Meath.
We need a clear vision from our communities of the values, priorities and actions that should be reflected in these plans.
We need to bring groups together and create this vision and the language to express it.
The tool we can use to create this vision & shape this language is the Community Well-Being Model under the brand of the Meath PPN.
Workshops in 2020 will take place on the dates below:
January 14th – Trim: 6.30pm, Castle Arch Hotel
February 4th – Navan: 6.30pm , Buvinda House
February 5th – Ashbourne: 6.30pm, Donaghmore Ashbourne GAA Club
The power of your voice depends on the power of our shared voice.
Let's come together and speak as one to the future of Meath.
Please contact meathppn@meathcoco.ie for information.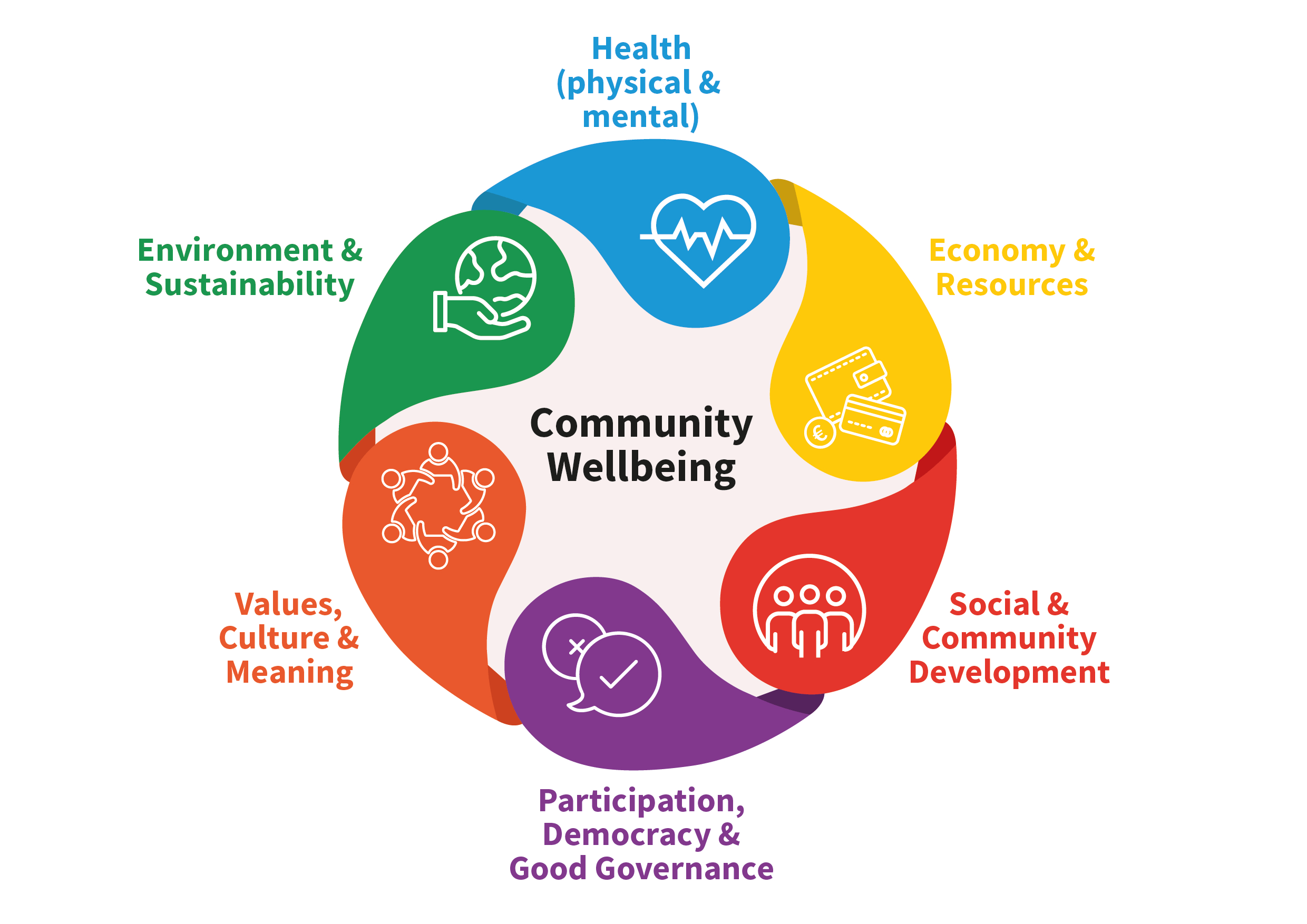 The 6 headings of the Community Well-being Model provide a framework for shaping a vision. Please find these headings outlined below with some related questions:
Social & Community Development –
How can we make our communities inclusive & supportive of all?
What services and facilities do we need from childhood to old age?
Environment & Sustainability –
How can we preserve and protect our natural environment?
How can we conserve our heritage sites?
How can we interact with our environment in sustainable way?
Work, Economy & Resources –
How can we create quality employment opportunities locally?
How best can we use our resources in a sustainable way?
Health –
What services and facilities do we need to support the physical and mental health needs of all?
Values, Culture & Meaning –
How can we promote inclusion and respect and live these values in our communities?
How can we recognise and develop our culture for the next generation?
Participation, Democracy & Good Governance –
How can we strengthen  local government support for  our communities?
How can communities take part in decision-making?
Social Share