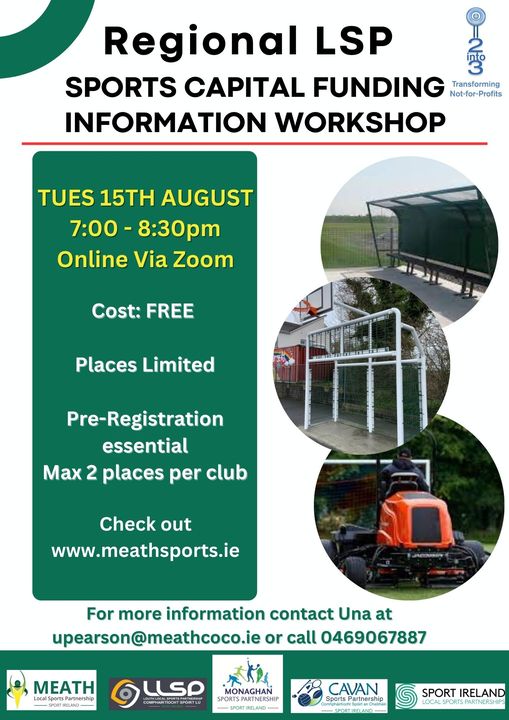 Meath Local Sports Partnership in partnership with Louth, Monaghan & Cavan Local Sports Partnerships have engaged the services of 2into3 Consultants to deliver an information session to clubs, sporting bodies and schools who wish to submit an application for this year`s Sports Capital Programme (SCP).
 The information session could provide would-be applicants with valuable insight about the Dos and Don'ts of completing the application process and help reduce the number of invalid applications.
The webinar will take place on Tuesday 15th August 2023 at 7pm (90 minutes duration) and those wishing to register see www.meathsports.ie.
Places are limited early booking is essential.
Maximum 2 places for club.
Cost: Free of charge
Social Share