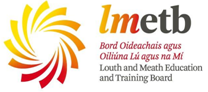 We are pleased to announce that the application for LMETB Community Education programme Autumn 2023 is now open.
This is an exciting opportunity for community groups in the Meath and Louth areas to avail of a wide range of courses. Community Education is committed to promoting lifelong learning and supporting people to reach their full potential.
The autumn term offers an excellent range of courses, including but not limited to, art and crafts, health and wellbeing, horticulture and IT courses. The application process is straightforward and user-friendly, with links to apply available below.
We encourage all interested community groups to apply and take advantage of the opportunities available through Community Education. Don't miss out on this fantastic opportunity to enhance your skills and knowledge!
The closing date for applications is Friday 1st September 2023 at 5pm.
* Are you a community group/ organisation in Co. Meath? Apply HERE
* Are you a community group/organisation in Co. Louth? Apply HERE
Social Share