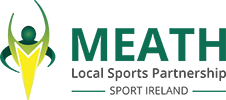 Please see Meath LSP's planned programmes below:
Games on the Beach Bettystown
Come n Try Orienteering
Meath Running Group
HER Outdoors Week
Family Multi-Sport Activities
Community Sports Hub Navan Summer Camps
National Play Day
Inclusive Summer Camps
Learn 2 Cycle Bettystown
Games on the Beach Bettystown 
Get the sunscreen ready as Games on the Beach returns once again to Bettystown on Wednesday 12th July! This Games on the Beach programme will include a wide range of exciting new games and sporting initiatives for children and teenagers. We are delighted once again to be working with Foroige, East Coast Family Resource Centre, Volleyball Ireland, and Irish Olympic Handball Association in what should be a highly entertaining day!
We are organizing two sessions:
11am – 1pm (Children 8-12yrs) – FULLY BOOKED
2pm – 4pm (Teens 13-17yrs) – PLACES AVAILABLE
Each session will comprise of 3 activities:
Beach Handball with Irish Olympic Handball Association
Rounders with our qualified Tutors
Beach Volleyball with Volleyball Ireland
Registration is €5 per person. Register HERE 
Come n Try Orienteering
Orienteering is a fantastic outdoor activity that combines running/walking with navigation (traditionally using a map and compass). Participants use their speed and coordination to locate several flags located around a course in the shortest time possible.
There is both a short and long course available which can both be completed as fast as possible or in your own time. Suitable for all the family! Entry is FREE but registration is essential.
Taking place at Laytown/Seafield Beach on Wednesday 19th July at 6-8pm. 
Register HERE
Meath Running Group 
Meath Running Group have completed 3 blocks so far this year which has focused on steadily improving runner endurance and speed.
Meath Running Group continues throughout the Summer under the excellent guidance of our coach Paul McGee. New joggers/runners are welcome!
Starting Wednesday 12th July at 7.30pm in Blackwater Park, Navan.
Register HERE
HER Outdoors Week
HER Outdoors Week returns once again this year from 14th – 20th August. We have a wide variety of outdoors activities for women and girls across the county. Activities include:
Wheelchair Orienteering in Blackwater Park, Navan
Come & Try Beach Event (Volleyball, Rounders & Olympic Handball) for Women and Girls (13-17yrs)
Paddlesports for Mums & Girls (7-17yrs) in Ribbontail, Longwood
Come & Try Cricket for Women & Girls (15-17yrs)
Activator Pole Walking for Women over 50's
Yoga & Dip Bettystown
Ladies Tag Rugby, Navan
Ladies Volleyball, Ashbourne
Registration for events will open on Monday 24th July. For more information and to register see: https://www.meathsports.ie/women-in-sport/her-outdoors-week/
Family Multi-Sport Activities, Blackwater Park Navan
Family Multi-Sport Activities is a fun programme where parents/guardians and children can take part in a variety of fun activities together. This programme returns over the summer months with more tasters in Orienteering, Adventure walk app, Cricket, Rounders, Fun Games & much more. Registration is free, and you can register your family for one or more activities. Please note children must be 5 years or over to participate.
Dates:
Saturday 8th July at 11am
Tuesday 18th July at 7pm
Saturday 5th August at 11am
Tuesday 15th August at 7pm
Register HERE
Community Sports Hub Navan – Summer Camps
The Community Sports Hub Navan runs a range of Multi-Sport Summer camps. These comprise of a variety of sports including Cricket, Rounders, Tag Rugby, Soccer, GAA, Olympic Handball, Badminton, Basketball, Fun Games and much more.
The camps are run by qualified and experienced coaches and are completely free of charge. Camps are for children aged 5-12 years and pre-registration is mandatory.
Dates:
Claremont Stadium: Tuesday 11th, Wednesday 12th & Thursday 13th July (FULLY BOOKED)
Blackwater Park: Tuesday 25th, Wednesday 26th & Thursday 27th July (PLACES AVAILABLE) 
Both 10am – 12pm.
Register for Blackwater Park camp HERE
National Play Day 2023
The National Play Day 2023 initiative in Meath will be delivered through fun days for families. Families can attend their local amenity (park, beach, etc) and take part in two different activities – Kite Flying & Orienteering/Scavenger hunt.
Spire of Lloyd, Kells on Thursday 6th July at 6pm. Register HERE
Seafield Beach, Laytown on Saturday 8th July at 10am. Register HERE
Inclusive Summer Camps
Inclusive Multi-Sport Summer Camps suitable for children with Autism or an Intellectual Disability. The camps will take place outdoors over two days and will see a variety of sports and activities take place. We encourage participants' siblings to join in the activities also. All parents will be asked to remain for the duration of each day.
Camp 1: Age 5-12 Years
Date: Tuesday July 25th – Wednesday July 26th
Time: 11am-1pm
Venue: Meath & District League Grounds Navan
Cost: €10 per family
Camp 2: Age 13-17 Years
Date: Tuesday August 1st – Wednesday August 2nd
Time: 11am-1pm
Venue: Meath & District League Grounds Navan
Cost: €10 per family
To book a place, please contact Terry on 046-9067887 or email tdonegan@meathcoco.ie
Learn 2 Cycle Bettystown
Learn 2 Cycle aims to assist children with a disability to cycle independently. This programme which is held over 6 weeks outdoors focuses on empowering parents and giving them the tools to support their child in learning to cycle. Participants will be guided by our experienced tutor from the Cycling Safety School.
Date: Thursdays July 20th– August 24th
Time: 4:30pm- 5:30pm
Duration: 6 weeks
Venue: Colaiste na hlnse
Cost: €15
To book a place, please contact Terry on 046-9067887 or email tdonegan@meathcoco.ie
Social Media Channels: 
Facebook: @meathsportspartnership; Instagram: @meathlocalsportspartnership; Twitter: @MeathLocalSport
Social Share