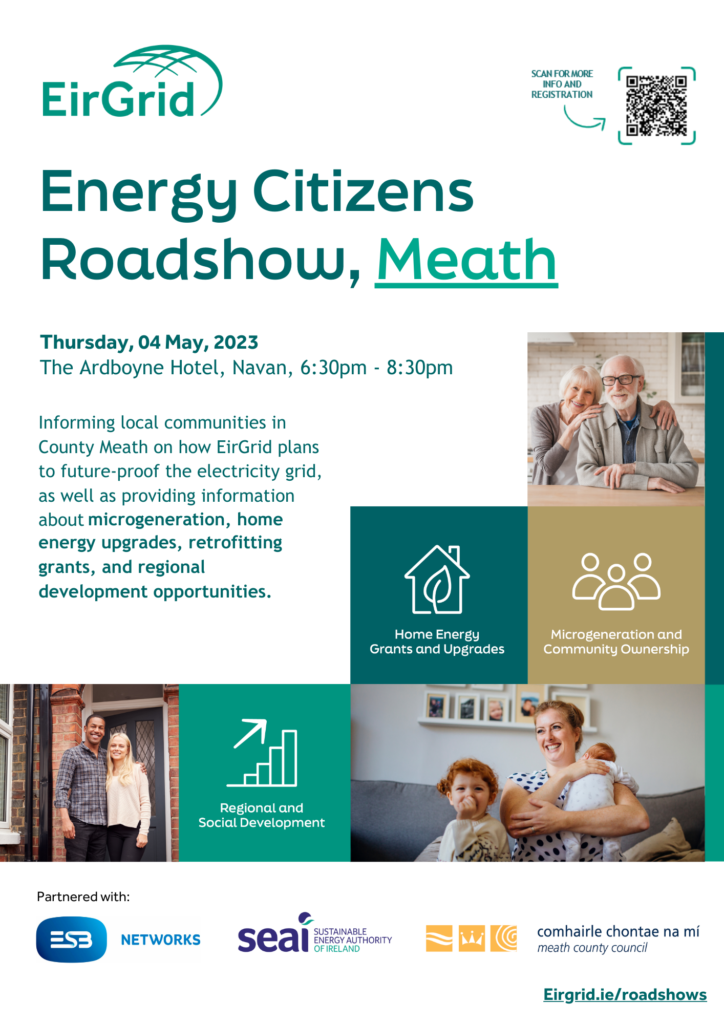 EirGrid has embarked on a year-long series of citizens roadshow events aimed at informing local communities on how the organisation plans to future-proof the electricity grid as well as providing information about microgeneration, home energy upgrades and retrofitting grants, and regional development issues.
The roadshows follow on from last year's Shaping Our Electricity Future consultation programme during which EirGrid sought views and inputs from all sectors of society and industry about grid development.
The panel will consist of SEAI, ESB and Meath County Council along with EirGrid
The free event aims to provide information on how:
EirGrid plans to future-proof the electricity grid.
ESB Networks are supporting microgeneration, minigeneration schemes and initiatives.
SEAI supporting retrofitting grants and sustainable energy communities and business supports.
Meath County Council are supporting the community through the energy transition.
The events will include a range of local exhibitors to answer your queries, including local contractors, local community supports and energy advice.
The event will commence at 6.30pm, with refreshments, networking prospects and the opportunity to engage with exhibitors. Presentations commence at 7pm and are followed by discussion and a questions and answers session.
Please use link below to book a  place:
Social Share