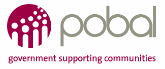 The Community and Voluntary Energy Support Scheme (CVESS) launched on the 21 November to provide for a once-off payment to eligible charities and community and voluntary sector organisations towards their energy costs for 2022. Given the level of interest, the scheme will re-open for applications until Friday, 20 January 2023 at 3pm (15:00 hrs). Organisations that have an application in draft will be able to complete and submit their application.  Organisations that have already submitted their application will not be able to reapply.  Please note that the application process for organisations with multiple facilities or branches has been updated.
Who Can Apply?
A community and voluntary organisation or charity that does not generate income from trading or commercial activities.
Who Can't Apply
Organisations included on the following list of Ineligible Organisations are not eligible to apply under CVESS.
If you are eligible to apply under any of the following Government Energy Support Schemes delivered by other Government Departments and Agencies, you are not eligible to apply under CVESS. A brief description of those schemes can also be viewed HERE.
How To Apply
This page was last updated on 13 December 2022
Supports and FAQs
Social Share