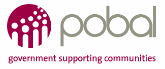 The Community and Voluntary Energy Support Scheme will open for applications to groups until the 2nd December 2022.
The Community and Voluntary Energy Support Scheme (CVESS) provides for a once-off payment to eligible charities and community voluntary sector organisations for their energy costs for 2022.
Announced as part of Budget 2023, this scheme will provide once-off support to organisations within the Community and Voluntary sector which fall outside the parameters of other energy support schemes being delivered by Government such as, the Temporary Business Energy Support Scheme (TBESS) operated by the Revenue Commissioners and sectoral schemes for arts, culture, sports, health and Gaeltacht organisations.
The scheme will open for applications on Monday 21st November and close on Friday 2nd December.
It is expected that payments under the scheme will commence before the end of this year and into early 2023.
The Government of Ireland have made an allocation of up to €10 million available to deliver this scheme, which will be administered by Pobal on behalf of the Department of Rural and Community Development.
Please see Pobal's website for full scheme details, application process & eligibility criteria:
Community and Voluntary Sector Energy Support Scheme – Pobal
Organisations must have:
A Companies Registration Number (CRO) from the Companies Registration Office in Ireland or a number from the Registrar of Friendly Societies or a Registered Charity Number (RCN) from the Charities Regulator in Ireland.
A Tax Registration Number (TRN) and Tax Clearance Access Number (TCAN) from Revenue.
A Meter Point Reference Number (MPRN) or Gas Point Reference Number (GPRN) from your energy service provider.
Submit an online application form by 3pm (15:00 hrs) on Friday 2 December 2022.
Social Share