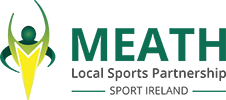 Please see Meath LSP's planned programmes below:
Community Sports Coaching Programme
Winter Initiative
Safeguarding 3 Designated Liaison Person (DLP) Workshop
Socia-ball for Women
0-3k & 3-5k Running Programmes
Youth Social Basketball
Mature Movers
Circuits for Over 40's
Learn 2 Cycle Trim
Run Jump Throw Programmes
Community Sports Coaching Programme
Meath LSP are delighted to announce the return of our hugely successful Community Sports Coaching programme. The aim of the Community Sports Coaching Programme is to develop the skills of community leaders, coaches and club representatives through the provision of education and training inclusive of the following qualifications:
National Governing Body (NGB) of Sport awards (GAA dual foundation, FAI Kick start 1& 2, Athletics leaders award, Volleyball, Olympic Handball and Basketball introductory award).
Community awards (Community Walking leader, Sport Ireland Active Leadership, Safeguarding 1 & 2, Sports Injury First Aid, Disability Inclusion training)
Closing date for expression of interests is Wednesday 16th November 2022. To express your interest or for more information contact Ruairí at rmurphy@meathcoco.ie
Winter Initiative
The Winter Initiative campaign developed by Sport Ireland is a 90-day challenge across November, December and January encouraging participants to increase their daily activity over the course of the campaign!
The main aim of the programme is to get as many people active as possible. The challenge requires participants to track their chosen physical activity using minutes of exercises. Participants track their daily activity through a downloadable exercise calendar provided by Meath LSP with the aim of reaching 90 minutes of exercise per week which can be spread across the week or in 2/3 sessions. The challenge will also promote a healthy lifestyle incorporating the 5 ways to wellbeing.
Participants who sign up for this initiative will receive the activity tracker calendar as well as weekly motivational messages & exercise tips via email. Participants can also submit their progress to Meath LSP to be included as a case study on their online platforms.
If you could like to take part in the Winter Initiative please sign up via the registration link below.
Register at: https://eventmaster.ie/event/kkjACK2TA2
Safeguarding 3 Designated Liaison Person (DLP) Workshop
17th November | 6.30pm-9.30pm | Zoom (ONLINE)
Every club/organisation should designate a person to be responsible for dealing with any concerns about the protection of children. The Designated Liaison Person is responsible for reporting allegations or suspicions of child abuse to TUSLA Child and Family Agency and/or An Garda Siochána. It is recommended that this person is a senior club person.
It is essential that those who wish to attend the Safeguarding 3 Designated Liaison Person (DLP) Training have attended the Safeguarding 1 Child Welfare & Protection Workshop.
Cost: €20 per person for clubs in Meath, €30 per person for clubs outside Meath. Places are limited. To book a place, please call Lynn on 0469067887 or email lynn.oreilly@meathcoco.ie
Socia-ball (Social Basketball for Women)
This 6-week programme is starting in Ashbourne Community School on 9th November @ 7pm. This is a great opportunity to learn key basketball skills in a fun social setting with no pressure to compete. It's suitable for women 18yrs+, from complete beginners to improvers. Cost is €20 for 6 weeks.
Register at: https://eventmaster.ie/event/BGdEh23c8j
0-3k & 3-5k Running Programmes
Why not kickstart your running career before the end of 2022 with our new 4 and 6 week running programmes?
Based in three different locations Navan, Enfield and Tara, this is the perfect opportunity to start running or improve your endurance running pace. All programmes are led by qualified coaches. Register now as places are limited! 0-3k and 3-5k programmes are specifically designed for complete beginners and improvers. 6-week programme costs €20 per person. 4-week programme costs €15 per person.
The locations and start dates are as follows:
Youth Social Basketball
Youth Basketball programmes are returning to Ashbourne and Dunboyne for a 6-week programme! This programme is specifically aimed towards young people from 10-16 years with the main emphasis on participation, fun and fitness. In a fun and social setting, participants will have the opportunity to learn the key basketball skills and play in a supportive environment without the pressure of competition. Cost is €20 for 6 weeks.
Mature Movers
This 6 week programme for adults (50+) includes activities such as seated exercise to music, resistance exercises with resistance bands, core stability, balance, seated Pilates and fall prevention exercises. Mature Movers is ideally suited to older adults as it provides for enjoyable social interaction, fun and activities.
Cost: €30 for 6 weeks.
Navan – 07/11/2022 at 10am in Pitch & Putt Club, Navan
Piltown – 07/11/2022 at 11:45am in St. Colmcille's GAA
Athboy – 08/11/2022 at 12pm in St. James Hall
Ballinacree – 09/11/2022 at 10am in Ballinacree Parish Hall
Trim – 09/11/2022 at 10am in Trim GAA
Kells – 09/11/2022 at 12pm in Eureka House
Ashbourne – 09/11/2022 at 4:30pm in Ashbourne Community School (Mezzanine)
Ratoath – 10/11/2022 at 10am in Ratoath Community Centre
Moynalty – 10/11/2022 at 11am in Moynalty Hall
Dunboyne – 11/11/2022 at 10:30am in Dunboyne Community Centre
To book your place please contact Luke at luke.condie@meathcoco.ie or call 0469067887.
Circuits for Over 40's 
Circuits for Over 40's is a physical activity programme for adults which includes exercises to improve strength, mobility and fitness. The programme is aimed at adults that are mobile and want to participate in activity that will improve their fitness.
The programme for adults (50+) is circuit based i.e. there is 10 stations with body weight exercises and game based activities. The physical activity session will be led by a tutor for 1 hour per week.
Trim: Monday 14th November at 11am in Trim GAA
Dunboyne: Thursday 17th November at 11am in the Oak Centre, Dunboyne
For more information, please call Luke on 0469067887 or email luke.condie@meathcoco.ie
Learn 2 Cycle Trim 
Learn 2 Cycle aims to assist children with a disability to cycle independently. This programme which is held over 6 weeks outdoors focuses on empowering parents and giving them the tools to support their child in learning to cycle. Participants will be guided by our experienced tutor from the Cycling Safety School.
Date: Thursdays November 3rd – December 8th
Venue: Trim GAA
Time: 4:30pm-5:30pm
Duration: 6 weeks
Cost: €15
For more information please contact Terry Donegan on 0469067887 or email tdonegan@meathcoco.ie
Run Jump Throw Programme
The Run Jump Throw programme ran over 6 weeks is aimed at children with Autism / Intellectual disability aged 5-12 years. The sessions will include a variety of sports, fun games and obstacle challenges all adapted to the participants needs. The programme aims to improve the participant's fundamental movement skills and increase their confidence in participating in regular physical activity. The involvement of siblings is encouraged during the programme.
Run Jump Throw Navan
Date: Mondays November 7th – December 12th
Venue: Claremont Stadium, Navan
Time: 4pm-5pm
Cost: €10 per family
Run Jump Throw Athboy
Date: Tuesdays November 8th – December 13th
Venue: Athboy Convent Community Centre
Time: 5pm-6pm
Cost: €10 per family
Run Jump Throw Dunboyne
Date: Wednesdays November 9th – December 14th
Venue: Dunboyne Community Centre
Time: 4pm-5pm
Cost: €10 per family
Run Jump Throw Bettystown
Date: Wednesdays November 9th – December 14th
Venue: Coláiste Na Hlnse, Bettystown
Time: 5pm-6pm
Cost: €10 per family
Run Jump Throw Dunshaughlin
Date: Thursdays November 10th – December 15th
Venue: Dunshaughlin Community Centre
Time: 5pm-6pm
Cost: €10 per family
For more information or to book please contact Terry on 0469067887 or email tdonegan@meathcoco.ie
Social Share