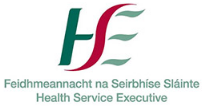 For your information, guidance and resources developed by HSE Public Health as part of the HSE response to displaced people fleeing war in Ukraine is available on the HPSC website and can be accessed via the following link:
https://www.hpsc.ie/a-z/specificpopulations/migrants/ukrainianrefugees/publichealthresources/
This page contains guidance for managers and staff of congregate settings and for healthcare professionals on
Public Health and Clinical Priorities for displaced people fleeing the war in Ukraine
Prevention and management of COVID-19 in congregate settings
Prevention and management of Norovirus in congregate settings
Minimum Hygiene and Public Health Standards in communal centres
Prevention and Control of Infectious Diseases in communal settings
It also contains translated resources and posters related to the topics above. This page will continue to be updated as new and/or updated guidance and resources are published.
Health information specifically for displaced people is available via www.hse.ie/ukraine and is available in Ukrainian, Russian and English.
The HSE National Immunisation Office have developed clinical guidance and patient materials in English, Ukrainian and Russian to support people from Ukraine who require vaccinations. The resources cover vaccines offered to babies, school children, pregnant women, at risk groups and adults. Visit https://bit.ly/NIOUkraine
Social Share