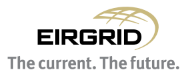 As part of its ongoing awareness campaign on the East Meath-North Dublin Grid Upgrade, EirGrid, operator and developer of the electricity grid, will hold an information days over the coming weeks.
The upgrade is a response to increased electricity demand in the greater Dublin area, and is required to reduce the use of fossil fuels for electricity generation in the capital.
More broadly, the project will also strengthen the network in anticipation of the future development of renewable energy, onshore and offshore, growing housing demand and electrification of transport.
For more information about the project, visit eirgrid.ie/EastMeathNorthDublin
EirGrid commenced the awareness campaign earlier this month to provide stakeholders with the latest updates on the project and will be consulting on a route option later this year.
Chief Infrastructure Officer, Michael Mahon, said, "Information days are an important part of engaging with communities on projects in their locality, to provide clarity on what has taken place, and what will be happening in the next stage of the project.
"We welcome stakeholders to come to County Hall this Wednesday to discuss the project in detail with the team who will be happy to answer any questions people may have," added Mahon.
The awareness campaign continues into next month with the EirGrid team and its mobile information unit:
May 31 – Supervalu in Tyrrelstown, 11am to 6pm
June 1 – Kinsealy Garden Centre, 10am to 1pm and on to St Margaret's GAA Club from 2pm to 5pm
June 2 – Caffrey's Batterstown, Co Meath from 10am to 2pm
June 14 – Main Street, Dunboyne, 10am to 1pm and Sweeney's, Kilbride, 2pm – 5pm
June 15 – Coachman's Inn, Airport Road, 10am to 2pm
Social Share