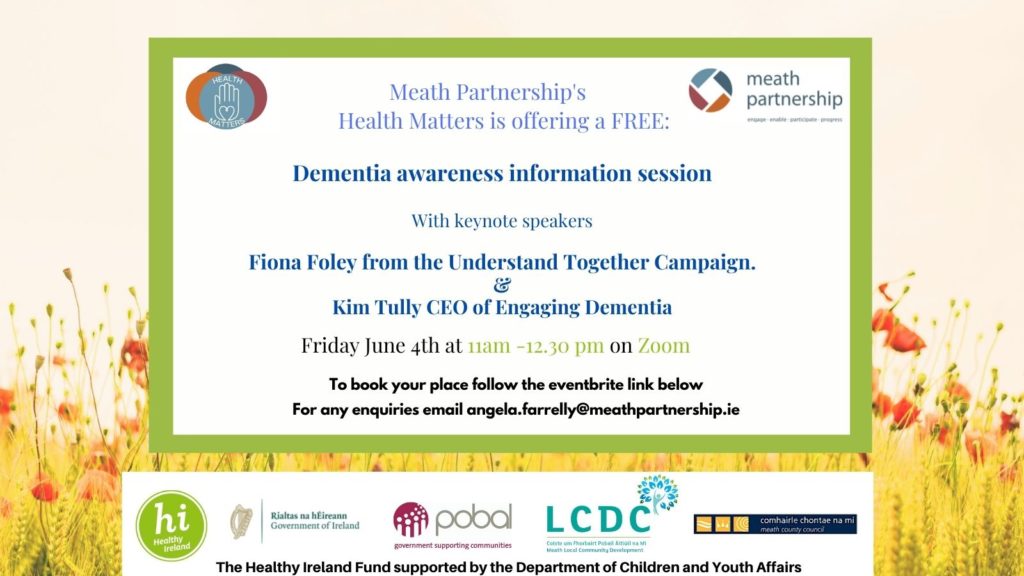 Meath partnership are holding a Dementia awareness talk June 4th, 2021Friday June 4th at 11 am.
It is an information session with Kim Tully the current CEO of Engaging Dementia and Fiona Foley from the Understand Together campaign.
It will be a dementia awareness information session and it will cover topics such as recognising signs and symptoms, how to have more dementia inclusive communities, alzheimer's cafes etc.
All are welcome to attend.
Please an event registration link below:
Social Share