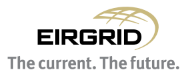 EirGrid Group is currently developing a sustainability strategy to launch later this year.
As part of the strategy development, we are carrying out a 'materiality assessment' survey to give stakeholders the opportunity to feed into the strategy focus areas.
A materiality assessment is a stakeholder survey used to help identify the economic, social and environmental issues that are most important to a business and its stakeholders. It is seen as a best practice step in the development of a sustainability strategy.
This survey includes a number of topics related to environmental sustainability, social sustainability and responsible business, in addition to specific EirGrid related topics. We are asking stakeholders to rate how important they believe the individual topics are for consideration by EirGrid.
The purpose of the survey is to identify which topics stakeholders consider are material to our business to support identification of the key focus areas for the sustainability strategy.
The survey should take less than 10 minutes to complete, and can be accessed here.
The survey works best in Chrome, Edge, Safari or Firefox browsers.
The deadline for completing the survey is 5pm on Friday 18th June.
Social Share