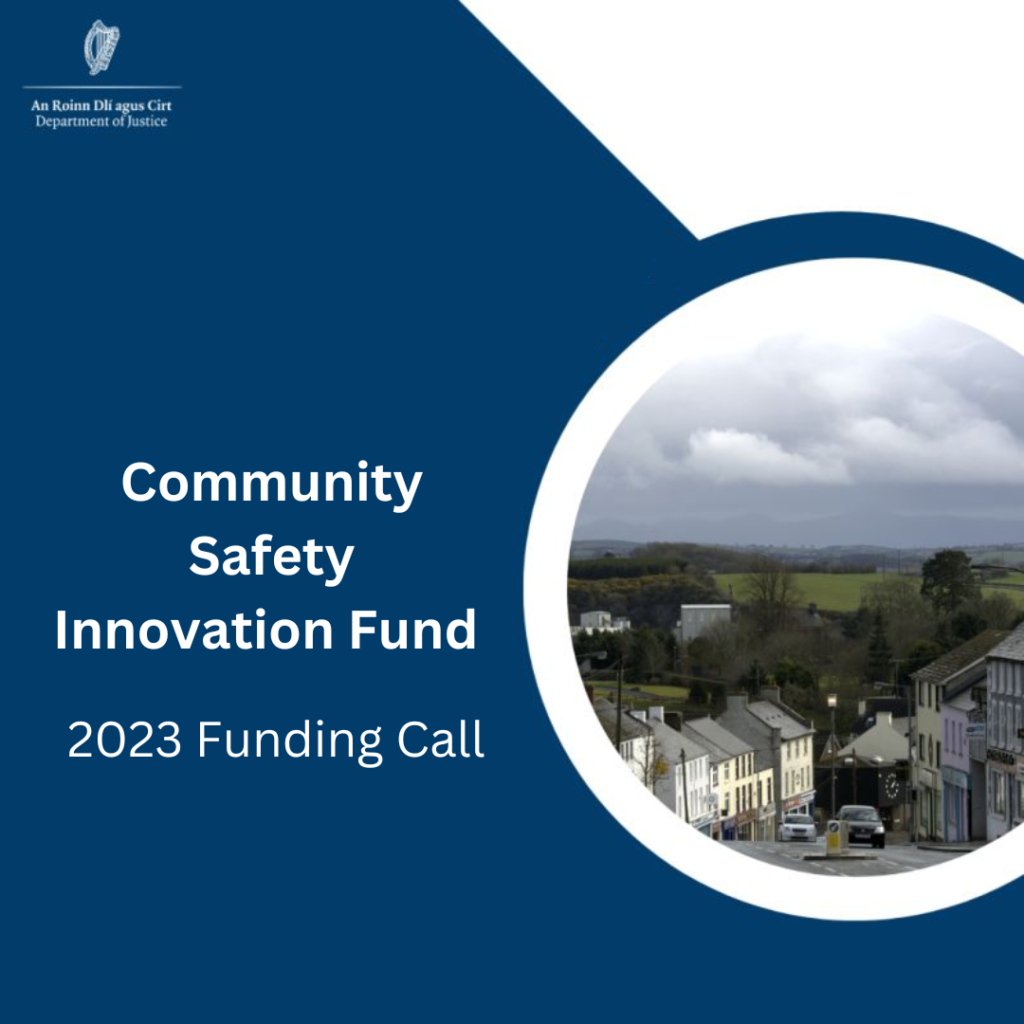 Applications will be invited from existing community safety initiatives as well as groups co funded with local authorities, NGOs and community organisations working on issues relevant to community safety and youth justice.
Like last year, initiatives could include activities intended to:
tackle crime or reduce the fear of crime; improve community safety and feelings of safety
support the creation of safe and resilient communities;
reduce reoffending;
divert vulnerable individuals away from engagement in criminal behaviour.
Completed application forms or  queries can be sent to CommunitySafetyInnovationFund@justice.ie
Completed application forms must be returned by 5pm on 19 May 2023
Applications may be submitted by individual organisations, or by a consortium involving two or more organisations where the lead partner is a community organisation, not-for-profit, social enterprise or similar with a remit relevant to community safety and/or youth justice. Applications with innovative approaches will be afforded particular consideration.
Source: https://www.gov.ie/en/publication/a5d23-2022-community-safety-innovation-fund-funding-call/
Social Share