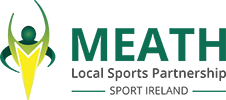 Please see Meath LSP's planned programmes below:
Royal County 5k & 10k
Youth Physical Activity Survey
Bike Week Funding 2023
LSP Highlights 2022
Social Running (0-3k & 3-5k) Programmes
Social Soccer for Women & Girls 16+
Social Basketball (Youth & Women)
Mastering Midlife for Women – Exercise, Nutrition & Menopause
Active Women Circuits
Slane Castle 5k Trail Run/Walk
Safeguarding 1 Basic Awareness in Child Protection Course
Pitch & Putt for Adults 55+
Circuits for Over 50's
Mature Movers
Learn 2 Cycle
Run Jump Throw programme
Date for your diary – The Royal County 5km & 10km Kells!
Bank Holiday Monday 1st May
Meath LSP is delighted to announce the return of the 12th Royal County 5km & 10km Run/Walk on Bank Holiday Monday 1st May in Kells!
Online registration will open in mid-March! The event is organised by Meath Local Sports Partnership with the support of the Headfort Arms Hotel, Kells AC, St. Brigid's AC, Kells Gardai, Club Active Kells, Kells Swimming Pool, Kells Municipal District, Civil Defence and local volunteers. The Royal County 5k/10k event is suitable for runners, joggers and walkers!  Participants must be over 16yrs to enter the 10km and over 12yrs to enter the 5km distance.
Keep an eye out on www.meathsports.ie next week for more details!
Youth Physical Activity Survey Meath – CLOSING SOON! 
CALLING ALL YOUNG PEOPLE (aged 12-17) IN MEATH!
As part of Meath Local Sports Partnership's commitment to increasing sport and physical activity for YOUNG PEOPLE in Meath, we are currently conducting a youth survey to gauge young people's interest in sport!
Meath LSP would like to understand how often you engage in sport and physical activity and the types of activities you would like to see available people your age!
This information will help us develop more opportunities for young people in Meath and make physical activity part of your lifestyle.  If you are aged between 12-17yrs, we would be grateful if you would complete the following survey which will take no more than 5 mins.
If you complete this survey you will be entered into a draw to win a €50 JD Sports Voucher! Survey Link: https://www.surveymonkey.com/r/GWDS2Z8
Bike Week Funding 2023
The focus of Meath Bike Week is to provide people of all ages and abilities with a variety of cycling events and to create awareness of cycling as a form of transport and physical activity. Bike Week 2023 will take place between Saturday 13th May to Sunday 21st May 2023. 
Funding is available to support clubs, communities, schools and voluntary groups to run events during Bike Week! Closing date is Friday 31st March at 4pm.
See https://www.meathsports.ie/outdoors/bike-week/ for application form and more details.
LSP Highlights 2022
Meath LSP are delighted with our feature in the Local Sports Partnerships 2022 Highlights!
Amazing work is being done by fellow Sports Partnerships across Ireland!
Check it out at: https://bit.ly/3Ieh5kX
Social Running (0-3k & 3-5k) Programmes
Meath LSP are delighted once again to collaborate with local athletic clubs to roll out a 6-week Social Running Programme. These 'Walk to Jog' and 'Jog to Run' programmes are now available in 6 areas Navan, Trim, Carlanstown, Tara, Enfield and Bettystown.
The programmes suit all fitness levels and an ideal way to meet and train socially with others. Cost €20 for 6-week programme. Register via links below!
Social Soccer for Women & Girls 16+
Meath LSP are delighted to collaborate with the FAI and local soccer clubs to roll out 3 Social Soccer for Women & Girls 16+. This is a great opportunity for women and girls to learn key soccer skills without the pressure of competition. The 6-week programme is aimed towards complete beginners and also those who may have previous experience. The training is delivered by qualified soccer coaches who are experienced players and are on hand to guide and support everyone taking part.
If you have always wanted to play soccer but didn't know where to start, Give it a Go!
Social Basketball Athboy 
New Social Basketball Programmes in Athboy – Meath LSP and Basketball Ireland are bringing Social Basketball to Athboy. With the main emphasis on participation and fun, this is an ideal way for young people (10-15yrs) and Women 16+ to learn key basketball skills in a relaxed, fun environment without the pressure of competition.
Venue: Athboy Community Centre
Youth Basketball (boys & girls 10-15yrs)  – Tuesdays at 6pm
Socia-Ball for Women – Tuesdays at 7pm
To register contact Casey at ctryon@ireland.basketball
Save the date! Mastering Midlife for Women – Exercise, Nutrition & Menopause
Meath LSP are hosting an online Women in Sport Workshop for Women 35+ to help answer the two big questions that most affect women during midlife: Why has exercise become so hard? and Why have I gained weight?
The workshop will help you understand and manage your symptoms and how nutrition and training can help you to thrive and not just survive menopause and peri-menopause. Topics will include, HRT, Nutrition, Exercise, Recovery and the small changes we can make to ensure lifelong health and fitness.
The online workshop has limited availability and will take place over two evenings (2 hours each eve) on Tuesday 28th March and Tuesday 4th April. This workshop comes highly recommended and definitely one not to miss. Registration will open in the coming days – keep an eye on www.meathsports.ie!
Active Women – Circuits
This all-inclusive evening programme will include a wide range of cardio, strength and toning exercises making it easy to get back in shape and maintain a high level of fitness. The 6-week programme suits women of all ages and fitness levels and is ideal for complete beginners.
Dunshaughlin GAA – 15th March @ 6.30pm
Dunboyne Community Centre – 20th March @ 6pm
Cost €20 for 6 weeks/€18 for 5 weeks. Register at www.meathsports.ie
Slane Castle 5k Trail Run/Walk in aid of St. Patrick's NS Slane
Slane Castle 5km Trail Run/Walk will take place on Sunday 16th of April, 9.30am in the grounds of Slane Castle!
The 5km route is completely within the majestic grounds of the Castle and includes the scenic forest trail along the River Boyne. This is a real opportunity for everyone regardless of ability or fitness level to experience the magnificent surrounds of Slane Castle.
There are t-shirts for the first 200 adults (on the day) and the first 200 U16's. There are also finishing medals for the first 500 over the line! After race refreshments and home baked goods will be available free of charge to all who support the event.
Early bird registration is €20 for adults 18+, €10 for Secondary School aged children, €5 for Primary School aged children. Registration is now open at: https://eventmaster.ie/event/Qxm2UnKSOy
Safeguarding 1 Basic Awareness in Child Protection Workshop
 4th April | 20th April | 6.30pm-9.30pm | Zoom 
 This workshop will highlight the measures that clubs can take to create and maintain the safest possible environment for sport for young people. This course is essential for anyone who is in contact with children in their club.
Cost: €20 per person for clubs in Meath, €30 per person for clubs outside Meath. Places are limited. To book a place, please call Lynn on 0469067887 or email lynn.oreilly@meathcoco.ie.
Pitch & Putt for Adults 55+
The 6-week course will introduce new players to the rules, swing technique, grip technique, various types of shots (chipping, putting, hitting off a tee). Participants will be able to gain experience and then have the ability to play on a regular basis.
The sessions will be led out by a Pitch and Putt coach. From these sessions, participants will gain the building blocks to complete a round of pitch and putt. All equipment is supplied.
Cost is €20 for 6 weeks.
Starting in Laytown Pitch & Putt Club on Thursday 16th March at 11am & Navan Pitch & Putt Club on Thursday 23rd March at 12.15pm.
For more information or to register please contact Luke on 0469067887 or email luke.condie@meathcoco.ie
Circuits for Over 50's
Circuits for Over 50's is a physical activity programme for adults which includes exercises to improve strength, mobility and fitness. The programme is aimed at adults that are mobile and want to participate in activity that will improve their fitness.
The programme for adults (50+) is circuit based i.e. there is 10 stations with body weight exercises. The physical activity session will be led by a tutor for 1 hour per week. Cost: €30 for 6 weeks.
Trim: Monday 13th March @11am in Trim GAA
For more information, please call Luke on 046-9067887 or email luke.condie@meathcoco.ie
Mature Movers
The 6-week programme for adults (50+) includes activities such as seated exercise to music, resistance exercises with resistance bands, core stability, balance, seated Pilates and fall prevention exercises. Mature Movers is ideally suited to older adults as it provides for enjoyable social interaction, fun and activities.
Cost: €30 for 6 weeks.
Mature Movers will take place in the following areas (Dates TBC):
Navan
Piltown
Athboy
Kells
Trim
Ashbourne
Ratoath
Moynalty
Balinacree
Dunboyne
If you would like to participate in the Mature Movers Activity Programme in your area please contact Luke Condie on 0469067887.
Learn 2 Cycle Navan
Learn 2 Cycle aims to assist children with a disability to cycle independently. This programme which is held over 6 weeks outdoors focuses on empowering parents and giving them the tools to support their child in learning to cycle. Participants will be guided by our experienced tutor from the Cycling Safety School.
Date: Thursdays April 6th – May 11th
Time: 4:30pm- 5:30pm
Duration: 6 weeks
Venue: Claremont Stadium Navan
Cost: €15
To book a place, please contact Terry on 046-9067887 or email tdonegan@meathcoco.ie
Run Jump Throw Dunshaughlin
The Run Jump Throw programme is aimed at children with Autism / Intellectual disability aged 5-12 years. The sessions will include a variety of sports, fun games and obstacle challenges all adapted to the participants needs. The programme aims to improve the participant's fundamental movement skills and increase their confidence in participating in regular physical activity. The involvement of siblings is encouraged during the programme.
Date: Thursdays March 9th – March 30th
Time: 5pm-6pm
Duration: 4 weeks
Venue: Dunshaughlin Community Centre
Cost: €5
To book a place, please contact Terry on 046-9067887 or email tdonegan@meathcoco.ie
Social Share