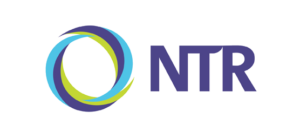 The NTR Wind Farm Community Benefit Funds provides an excellent opportunity for local community groups to develop projects in proximity to NTR wind farms. The eligibility criteria are broad, and many types of projects are eligible to apply. If you are unsure about a possible project, please get in touch with us and we will do our best to advise.
With regards to large community infrastructure projects, it is possible to submit an application requesting funding on a multi annual basis. If your group decides to submit a project of this nature, please ensure you give a clear explanation of the proposed funding model, and of project impact. It would be hugely beneficial to discuss potential multi annual projects with SECAD in advance, so we can help guide your application.
Please find linked Guidance Notes for the NTR Wind Farm Community Benefit Funds, which may help you in developing your application.
The fund is now open and you can access the application form by clicking this link
NTR Wind Farm Community Benefit Funds are closing Monday 21st November 2022.
We are using submit.com this year so it's a different application portal to last year.
If you click this link https://secad.submit.com/show/11
Click the blue 'apply' button to the right and then click on 'create new account' button.
Add in your email address on the next screen, then your first and last name and then you choose a password and accept the privacy statement, and then its straight to the application.
Further information including templates and fund guidelines, can be found at https://www.communitybenefitfunds.ie/ntr/help/
Social Share