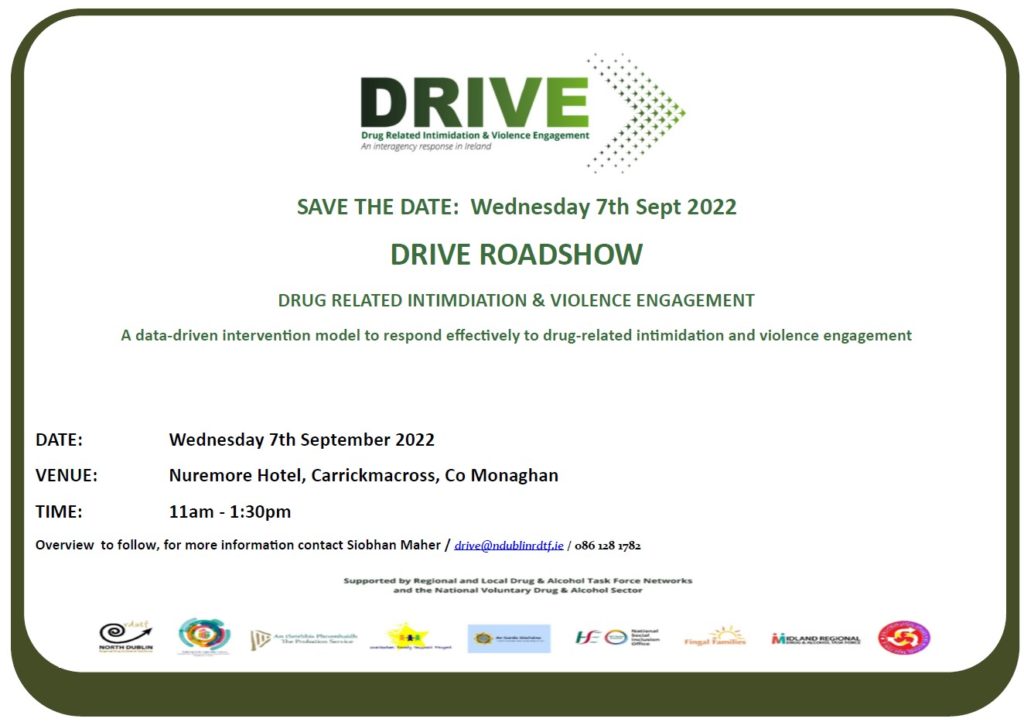 A Drug Intimidation & Violence Engagement (DRIVE) roadshow event will take place in the Nuremore hotel, outside Carrickmacross, from 11am to 1.30pm on Wednesday 7th September 2022.
The event will be facilitated by Siobhan Maher, the national DRIVE lead.
It would be great to see colleagues from across the region attending this workshop with Siobhan, where she will outline the role that all public and community services can play in supporting people experiencing drugs related intimidation & violence. While the Gardai nominated liaison Inspectors have a particular role in relation to the reporting programme, all frontline services can assist by ensuring families know where to get the help that they need.
The DRIVE project will also enable us to better capture the evidence of the extent and nature of the intimidation, so we can work together to collectively address common issues as they arise.
The executive summary document link below outlines the key national objectives of the DRIVE project, and the envisaged regional process to support this crucial work.
DRIVE Report Executive Summary
Social Share