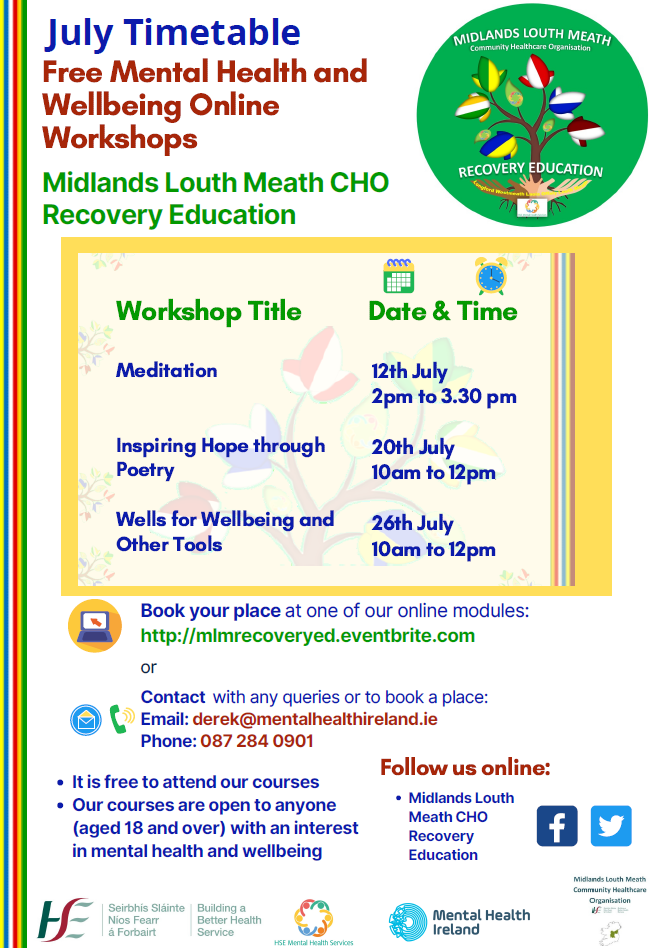 Midlands Louth Meath Recovery Education Service is pleased to share our upcoming SUMMER WORKSHOPS!
We hope you can join us to explore some creative alternatives to support your wellbeing this summer.
All of our courses are free to attend and open to anyone (aged 18 and over) with an interest in mental health and wellbeing.
Workshop Title
Date & Time
Meditation
12th July 
2pm to 3.30pm
Inspiring Hope through Poetry
20th July
10am to 12pm
Wells for Wellbeing and Other Tools
26th July
10am to 12pm
Book your place at one of our online modules: http://mlmrecoveryed.eventbrite.com
or contact with any queries or to book a place:
derek@mentalhealthireland.ie
Phone: 087 284 0901
​
We hope to see you at one of our summer workshops!
Social Share