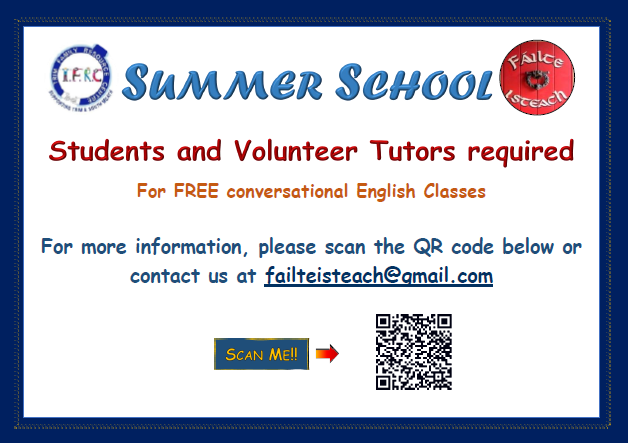 Failte Isteach programme in Trim FRC deliver free classes in conversational English classes,
This year for the first time we are planning on running a Summer School, before the next full course in September.
We are looking for volunteer tutors or students to take part.
Please contact failteisteach@gmail.com for details.
Social Share