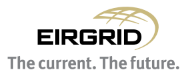 On Wednesday 22nd October 2020, EirGrid are hosting two public webinars on their Kildare-Meath Grid Upgrade consultation. The consultation opened on 6th October and will close on 14th December.
EirGrid are seeking the views of the community on the 5 options they are considering for upgrading the grid between Dunstown in Co. Kildare and Woodland in Co. Meath.
The pubic are invited to attend the webinar to learn more about the project and have your questions answered.
The webinar will take place at 12.30pm and 7pm on the 22nd October 2020.
Register now by:
In the meantime, please feel free to explore information about the project on www.eirgrid.ie/KildareMeath or request a copy of project information from us.
Kind regards,
The Kildare-Meath Grid Upgrade Team
Keep upto date: www.eirgrid.ie/KildareMeath
Social Share