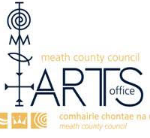 The Arts Office continues to support artists throughout the county during this time. Keep an eye on the Meath County Council Twitter and FaceBook pages for Toradh Gallery on line, the Ceol Comfort music series and a variety of theatre readings and children's activities.   First up in the Ceol Comfort series was   Charlies Song from the recently released debut E.P. Slow Creature by the fabulous Perlee.  More amazing Meath talent in musicians Saramai Leech & Cormac O Keefe, award winning cinematographer Jass Foley & film maker Mark Smyth. Shot in and around Kells, a wonderful Meath collaboration.
Charlie's Song: https://youtu.be/dQdEObxpBCA
We are also announcing a new mentoring opportunity in partnership with Words Ireland. Further details below.
Meath Arts Office & Words Ireland National Mentoring Programme.
We are delighted to announce a new partnership with Words Ireland as part of their National Mentoring Programme. Words Ireland is a grouping of  seven literature organisations  who have worked together collaboratively since 2015 to provide coordinated professional development and resource services to the literature sector. They aim to establish increased opportunities for writers at all stages in their careers. Their remit includes the provision of professional development opportunities, with a particular focus on mid-career and advanced career practitioners. They provide mentoring opportunities, creating meaningful employment for professional writers and opportunities for emerging writers to advance their creative practice.
Meath Arts Office will be supporting one mentorship programme for a writer from or living in Meath under this initiative. This initiative is available to new, emerging or recently published writers. The mentoring process involves 4 x two-hour meetings between the selected 'mentee' and their chosen professional writer over a 6–8 month period. The mentor will read up to 10,000 words of the mentee's prose, or a selection of poems, in advance of each meeting and share their critical feedback and advice. The work in progress of the mentee is discussed in depth.
Applications must be made via Submittable. Selected mentees must be willing and able to meet mentors via Skype, Zoom or phone for initial meetings.
Full application details are available here:   http://wordsireland.ie/national-mentoring-programme-2020/
Deadline is noon on 4 May 2020.

New National initiatives announced to support artists

The Arts Council have issued a survey which  sets out to capture the impact of the Covid-19 on artists.
Details can be found at Arts Council – National artists survey – closing date 9th  April  https://www.surveygizmo.eu/s3/90224863/Artist-survey-impact-of-Covid-19
The Minister for Culture, Heritage and the Gaeltacht Josepha Madigan and Chair of the Arts Council Kevin Rafter have announced  a new fund for artists in response to the COVID-19 crisis.
The scheme, called the Arts Council COVID-19 Crisis Response Award, will provide grants of €3k aimed at supporting artists to create new work during the pandemic and the dissemination online of the work for the public benefit. Applications open this week at :
Arts Council Covid-19 Crisis Response Award – closing 16 April, 5.30pm
http://www.artscouncil.ie/Funds/Arts-Council-COVID-19-Crisis-Response-Award
Culture Ireland and Facebook Announce €100k for Online Performances.
Grant scheme available for professional artists to enable live presentation of their work on online platforms. Funding of €100,000 is being made available on a match-funded basis by Facebook Ireland and Culture Ireland. All successful applicants will be awarded €1,000. The scheme will be managed by Culture Ireland in conjunction with First Music Contact and Poetry Ireland in association with RTÉ. Full details of the scheme & application form are available at:
https://www.cultureireland.ie/downloads-public/Ireland_Performs_guidelines.pdf
https://www.cultureireland.ie/downloads-public/Application_Form.pdf
A number of resources are available to assist artists access information and support at this time:
Arts and Health: The Arts and Health website have a wide range of initiatives, updates and information for artists at   http://www.artsandhealth.ie/2020/03/26/covid-19-resources-for-the-arts-and-health-sector/

The Arts Council : The Arts Council have set up a dedicated page on their website detailing their response to the COVID19 Pandemic.  http://www.artscouncil.ie/COVID-19/
CREATE : Create the National Development Agency for Collaborative Arts have also set up a dedicated page here  http://www.create-ireland.ie/create-updates-in-light-of-covid-19/
Other updates:
OFFALY COUNTY COUNCIL ARTS OFFICE
Arts Events Coordinator 2020  – Seeking Proposals
 Offaly County Council Arts Office will be managing the delivery of two major events in 2020.  Hullabaloo! Offaly's Children's Arts Festival and Offaly Culture Night. We are seeking an experienced, enthusiastic Arts Events Coordinator to help deliver same.
Closing date 24 April 2020 @ 4pm
For further details and to download the Arts Event Coordinator Brief please visit https://www.offaly.ie/eng/Services/Arts-and-Culture/News/
BIRR WRITERS RESIDENCY 2020. OPEN CALL EXTENDED. CLOSING DATE THURSDAY 28 MAY 2020 @ 4PM
In these unprecedented and uncertain times we realise that many writers are unable to commit to a writers residency.
With this in mind we have extended our closing date and rescheduled our residencies for the latter half of 2020 with the optimism that restrictions will have hopefully been lifted and we will once again be able to travel.
The Birr Writer's Residency offers four writers an opportunity to retreat to this wonderful inspiring town of Birr, Co. Offaly. The residency, located in Brendan House, Birr, offers professional writers, accommodation and workspace for a one-week residency. The purpose of the residency is to provide an opportunity for artists to focus on a writing project (current or new) in an environment which support and values high professional artistic development. The residency is open to professional writers of any genre, e.g. literary fiction, poetry, playwrights, journalism or travel writing.
These residencies are of course subject to change.
Download Application and Guidelines From www.offaly.ie/arts or email arts@offalycoco.ie
Social Share